Every thing about FISH MANCHURIAN | Vahrehvah :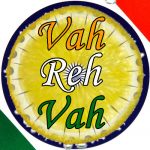 Fish Manchurian is an amazing party appetizer that can also be served as a starter dish or eaten as a snack. This recipe is very simple to prepare and is a fusion trendy dish influenced from the Indo Chinese cuisine. The fish pieces are nicely boiled and coated with a spicy corn flour, ginger garlic concoction based batter, deep fried until golden in colour and garnishes with a generous amount of finely chopped fresh green spring onions. Serve this hot to savour the true flavour of this Indo Chinese starter.
There are various variations of making the fish Manchurian which can be prepared in a dry or wet form as per your taste. Manchurian is a wonderful from the Chinese cuisine. It is a dry dish made with a mix of vegetables (cabbage, cauliflower), babycorn, meat, seafood added with garlic, ginger, green chillies, soy sauce, vinegar mixed with corn flour to form a batter and deep fried to make fried balls.
Chicken Manchurian is considered to be the most eaten Chinese dish eaten in the sub-continent by non-vegetarian and likewise gobi Manchurian or vegetable Manchurian is a trendy starter amongst the vegetarians. Manchurians are typically made of chicken, fish, cauliflower, prawns etc.
Earlier chicken Manchurian have been a very popular snack items but of late people being very health conscious and prefer indulging in diet meal with less fat and carbohydrates, fish Manchurian gained its popularity and has become a trendy, exotic and yummy appetizer.
Fish Manchurian is an innovative and authentic dish, also an excellent way in treating you family and guests. This is also one of the simple and fast to prepare dish. Generally most of the foods tend to be flavoured with spices such as cumin, coriander seeds and turmeric powder which with a few regional exceptions are traditionally not associated with much of Chinese cuisine. Ingredients like hot chilli, ginger, garlic and yogurt are also frequently used in dishes.
This makes Indo Chinese food similar in taste to various other ethnic dishes in Southeast Asian countries such as Singapore and Malaysia have strong Chinese and Indian cultural influences. Culinary gourmet dishes often prepared in Indo Chinese fare include chilli (hot and batter fried), Manchurian (in sweet and salty brown sauce), Szechwan dishes (cooked in a spicy red sauce) are popular dishes having a blend of Indian and Chinese spices.
To prepare this exotic, crispy and delicious Fish Manchurian, firstly boil the fish for 10 minutes in plenty of water to which add a tablespoon of milk. Drain and pat dry the fish on a clean cloth. Make a thin batter out of flour and 2 tablespoon corn flour adding ¼ teaspoon each of ginger and garlic and red chilli powder and salt to taste.
Dip the pieces in the batter one by one and deep fry in hot oil. Keep aside. In the remaining oil, add remaining ginger, garlic and crushed red chilli and fry for a minute. Add salt and finely chopped spring onions. Stir fry for a minute. Add 1 ½ cups of water and bring to a boil.
Add 1 tablespoon corn flour to ¼ cup water and dissolve well. Gradually add to the gravy and stir continuously till it resumes boiling. Boil the gravy till it becomes transparent. Add fish pieces and soya sauce and toss well. Boil for two more minutes and remove. Serve hot and serve with noodles or rice. If you are actually looking out for a difference of taste from preparing a routine Indian dish, then do try this recipe, as you will surely love this.
Click on the link for detailed recipe: