Every thing about MOONG USALI | Vahrehvah :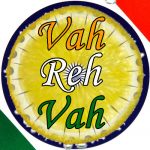 Moong Usali or Moongachi usali is a very versatile and nutritious dish from the Maharashtrian cuisine. Usal can be served for any meal of the day. Moong usali is simple and easy to cook dish which is very similar to the sundal (a popular dish from the Tamil Nadu cuisine).
This dish is prepared with sprouted moong (green gram) which is slightly seasoned in a little oil, mustard leaves, fresh curry leaves and spiced with green chillies and garnished with the goodness and sweetness of grated coconut. Moong usali is an authentic Maharashtrian dish that is usually served with pav (a small bun), paratha, chapatti or roti. This dish can also taste excellent by itself as a evening snack by just sprinkling some sev or lime juice over it.
Usal is very similar to sundal which is generally prepared with moong, moth, whole masoor, lobia, kala chana etc. There are many ways of preparing the usal. It can also be made by just sautéing few chopped onions, garlic and tomatoes with some flavorful garam masala.
People who do not like coconut can prepare it this way which helps in retaining the earthy flavors of moong grams. Moong bean also known as green gram is one of the popular and widely cultivated beans in south East Asia. Moong usali makes a delightful high protein dish to any meal. Moong bean or green gram can be cooked in various ways. Some of the yummy and delicious recipes are Pesarattu Green Gram dosa (a popular Andhra breakfast made like pancakes with green gram), Green Gram Koshumbir, Green gram Vada, Green gram halwa etc.
In Maharashtra, one of the important ingredients in making usal is the 'goda masala'. This Maharashtrian blend of spices lends a distinct taste and aroma to the usal, which is difficult to replicate with any other masalas. Moong Usali is a dry stir fry type dish with less spices and fat. Made with sprouted beans, the benefits of sprouting beans are enormous. The sprouting process not only doubles the volume of the beans but also increases the vitamin, mineral and protein content of beans and decreases the calories and carbohydrate content.
Sprouted beans also taste good eaten raw and gives an sweetish and earthy flavor. The procedure for preparing this mouth watering and healthy Moong Usali, firstly sprouts the green gram well in advance and keep aside. Cook the sprouted green gram with salt in just enough water.
Heat little oil in a pan and when the oil gets hot, add mustard seeds and when they splutter, add fresh curry leaves, chopped green chilies and grated coconut and mix all the ingredients well for 2 minutes. Add the cooked green gram and stir well. Leave it on low fire for 2 minutes and add chopped coriander leaves, stir well and remove from fire. Serve hot with roti, chapatti or paratha. Generally Moong usali is prepared during lunch or dinner and served like other veggies that are either eaten with roti or rice.
To try this recipe, do click on the below link for detailed recipe:
https://www.vahrehvah.com/moong-usali-recipe
Sprouted moong beans generally soften when cooked and have a pleasant, nutty flavor which makes a ideal protein meal for vegetarians. Sprouts are considered to be health food in addition to being a superb source of nutrients, sprouts also have curative properties.
All whole pulses — moong, matki, chana, chole, chawli, rajma, vatana, masur etc., can be easily sprouted. Even grains and groundnuts when sprouted are easy to digest; they are more easily available as "energy" for the body. You can use all these sprouts to make wholesome, economic, regionally satisfying, one-dish-meals like khichdi, upma, ussal, bhel, poha, and so on. Sprouts like alfalfa, radish, broccoli, clover and soybean contain concentrated amounts of phytochemicals that can protect us against illness.
Sprouts also contain large amounts of plant oestrogen. They increase bone formation and density and prevent bone breakdown, or osteoporosis. They are also helpful in controlling hot flashes, menopause symptoms, PMS and fibrocystic breast tumours.
Moong beans, apart from being a good source of protein also contain useful amounts of fiber, potassium, and B-vitamins. They contain low levels of fat, cholesterol and sodium. It is useful for those of us who want to increase their alertness and mental abilities. Phosphorous is also necessary for healthy bones and teeth, a fact which makes sprouted seeds desirable for babies and children