Every thing about MOONGPHALI KI CHUTNEY | Vahrehvah :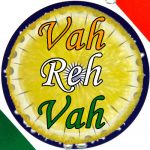 Moongphali ki chutney is one of the usual accompaniments to any breakfast dish like upma, pongal, dosa, pesarattu or vada at any home in India. Moongphali (in Hindi) is otherwise also known as dried peanuts, groundnuts, verkadalai, nilakadalai (in Tamil) or veru senga pappu (in Telugu) in various other languages in India.
Moongphali ki chutney is also commonly known as the peanut or groundnut chutney. It is one of the best substitutes to the coconut chutney. People who donot like the coconut chutney will be delight to taste the peanut chutney as this dish has a nutty flavor and is slightly sweet to taste.
There are different varieties of making this Moongphali ki chutney. This chutney is not fiery to taste and is a ideal dish to be served with Idli (steamed south Indian rice cakes) or dosa (crispy savory south Indian rice pancakes). It is a slightly semi solid consistency and makes a delicious tangy hot dip too.
Moongphali ki chutney is a very simple recipe and easy to prepare. It involves very less ingredients that include the ginger, green chilies, fresh green coriander, peanuts and lemon juice. Chutney is native to India and was imported to Western Europe in the 17th century. Chutney is a sweet and sour or a savory condiment.
It is usually prepared fresh and can be made with vegetables or fruits too. In southern India, Chutneys are usually fiery hot flavor. Normally they add tamarind, lemon juice to balance the hot spicy taste. The word chutney is derived from the East Indian word Chatni. They are in similar in consistency to jelly, salsa or relish.
Mango chutney is a very popular dish from the Andhra cuisine and apart from this you can also make chutney from tomato, limes, apples, peaches, plums, coconut, ginger, mint, groundnuts and many other ingredients too. Chutney is so diverse that it can be made with only a few of these ingredients or several to make a variety of flavors and styles. Groundnut or Moongphali ki chutney holds a strong place when making of chutney in the basic cooking of South Indian chutneys.
Kids love Moongphali ki chutney as it is mildly spiced, nutty flavor and sweetish to taste and creamy in appearance. It is one of the best chutneys to tempt kids to carry their tiffin boxes with Idli, dosa or pesarattu along with Moongphali ki chutney. Generally south Indians use tamarind in their chutney to give that tangy and sour taste, but where as in north India, vinegar or citrus juice or amchur powder is added as preservative or fermentation in the presence of salt to create the acidic taste.
Moongphali or peanuts are extensively used in Southeast Asian cuisine where they are typically used in making spicy sauce or mix in vegetable salads or made into peanut sauce or peanut butter. Indian cuisine uses roasted, crushed peanuts to give a crunchy body to salads; they are added whole (without pods) to leafy vegetable stews for the same reason. Peanuts also used in making masala gravies for vegetarians as well as non vegetarian dishes.
For making this delicious Moongphali ki chutney, firstly dry roast the peanuts and coarsely grind moongphali or peanuts in a mixie and keep it in a bowl. Add fresh coriander leaves, green chillies, ginger, salt and sugar and grind to make a puree. Mix this mixture to the moongphali paste. Add lemon juice and mix thoroughly. You can add a little water to make it to the right consistency you want. The moongphali ki chutney is ready to be served. Click the link and check the detailed recipe:
https://www.vahrehvah.com/moongphali-ki-chutney-recipe
Peanuts are very high in calories and rich in nutrients, providing over 30 essential nutrients and phytonutrients. Peanuts are a good source of niacin, folate, fiber, magnesium, vitamin E, manganese and phosphorus. They also are naturally free of trans-fats and sodium, and contain about 25% protein (a higher proportion than in any true nut).
Peanuts are a good source of niacin, and thus contribute to brain health and blood flow. Adding to that, one should eat fresh peanuts that have just been de-shelled as they are richest in vitamin E, folate levels and resveratrol. Peanuts are best eaten fresh, as old or mouldy peanuts can contain aflatoxin that has been linked to cancer of the liver.