Every thing about STUFFED CAPSICUM | Vahrehvah, stuffed capsicum with rice, stuffed capsicum rice recipe vegetarian, stuffed capsicums with rice, rice stuffed capsicum :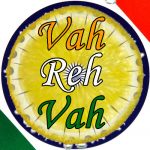 Stuffed Capsicum is an amazing dish made with capsicum stuffed with rice, red onion, sun dried tomatoes, green chillies, chilli paste, and garlic topped with grated cheese to make an exotic appetizer. You can make a variety of stuffing's of your choice that includes the kheema stuffed capsicum, spicy corns stuffed capsicum or potato masala mixture stuffed capsicum. Stuffed Capsicum makes an excellent appetizer that can be eaten on its own or with rice or Indian flat breads.
It is a very popular North India dish and is also commonly called as Bharwan Simla Mirch (stuffed capsicum) There are a variety of capsicums like the red, yellow or green. Generally for preparing the Stuffed capsicum dish, green capsicum is used. Green capsicums are a very good source of Vitamins A & C. Capsicum can be cooked in various ways. They taste great when added in casseroles, soups and stir fries. Capsicum is an exceptional and exotic vegetable that can be eaten either raw or included in scrumptious salads.
Strips of capsicum add a fantastic visual appearance and flavor when mixed with beans, broccoli, cabbage or cauliflower when cooking or microwaving. Capsicums are absolutely stunning vegetables with their vibrant colors and fragrant smell. Capsicum is also popularly known as bell pepper, jalapeno and chili sometimes. Like all other vegetables, capsicum is also an all time favorite veggie with a number of culinary dishes and varieties. They are striking and attractive hence is also used to decorate noodles, rice and salads.
The stuffing used in making the stuffed capsicum enhances the flavors by giving a distinct taste of its own. High on vitamins, capsicums are also used as a cure for many diseases due to its medicinal and healing properties. Capsicum are valued high for its mild and moderate flavors. Stuffed capsicum dish is very delicious and can be served as an entrée at any dinner party or included on a buffet table when entertaining.
This is one fantastic dish which can satisfy the taste buds of both sections, the vegetarians and non-vegetarians as you could add mixture of rice, tomato, corn, beans and cheese as stuffing for the vegetarians which make it a good protein meal and make a delicious stuffing with kheema and spices for the non-vegetarians. To prepare the stuffed capsicum, firstly heat some oil in a pan and add little turmeric powder in it.
Now add garlic and green chillies and sauté until the garlic is slightly browned. Add thin slices of onions and sauté well. Add salt to taste. Fry the onions till they become golden brown in color. (do not cover the pan while you are cooking the onions). Add the sun dried tomatoes and chili garlic paste and mix well. Cover the pan and cook till the tomatoes are little soft. Cook the rice as usual (you many add one bay leaf and a little shahi jeera while you are cooking). Drain the rice and allow it to cool down to room temperature.
Slice the capsicum into half (lengthwise) and remove the seeds. Pre heat the oven at 400 degree Fahrenheit. Grease a tray and keep aside. Now we have to layer the capsicum with rice, tomato mixture and cheese. Take the capsicum adding one layer of rice and a layer of tomato mixture and cheese and again another layer of rice tomato mixture and cheese. Repeat this for all the capsicums.
Arrange the stuffed capsicum on the greased tray and put it in the oven for 30 minutes. Serve hot. Stuffed capsicum is very simple and quick to prepare. This dish is also low in fat, good source of iron, zinc, thiamin, folate and vitamin A. In a nutshell, the stuffed capsicum is part of gourmet lavish meals.
https://www.vahrehvah.com/stuffed-capsicum-recipe
Apart from being good in taste, capsicum also holds a great degree of nutritional value and has numerous health benefits to its users. The vegetable encourages healing and helps the body ward off infections. Capsicum promotes cardiovascular health, by helping lower the blood pressure. The vegetable also has antioxidant properties, which help neutralize the free radicals responsible for damaging tissue and cells. Capsicum is full of anti-inflammatory properties and has been seen that capsicum speeds up the metabolism and helps burn more calories. Thus, it if good for those who are trying to lose weight!