Every thing about MASALA SEMIYA | Vahrehvah :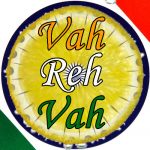 Masala Semiya is a simple breakfast dish made with semiya which is commonly known as Indian vermicelli combined with nutritious veggies and spiced with green chillies to make a delicious one pot meal. Masala Semiya is otherwise also called as vermicelli upma. Upma is a popular Indian breakfast dish originating in South India usually made with semolina (also called as sooji or Bombay rava).
There are indeed many ways of preparing the Upma where every cook usually incorporates his own variations to make it more flavorful and delicious. Upma can be made with rice, sabudana, rava and semiya etc. Likewise the Masala semiya looks very similar to a basic upma but slight variations with the ingredients being used. Semiya or the Indian vermicelli is made with durum wheat free of eggs and is available in packet form in every super market.
They almost look like very thin noodles. You also get ordinary and pre roasted vermicelli varieties in the market. Masala Semiya is a healthy, low calorie dish and can be make anytime you want and hardly takes time to cook. It is a fast track dish which can be made in a jiffy. Masala Semiya is a comfort food which can be eaten any time during breakfast, brunch or snack time.
Generally south Indian eat tiffins during the dinner time to avoid eating rice, hence masala semiya is an ideal dish that can be eaten during the dinner time and to make it more healthy and nutritious you can add fresh green peas, carrots or beans. Upma is a blessed meal and is also eaten during fasting days. Vermicelli is a type of pasta that is round in section and somewhat thinner than spaghetti.
The vermicelli of South Asia is different from the variety found in other countries as its being made from semolina. In Asia, vermicelli is known by various names like seviyan in Urdu and Hindi, Shemai in Bengali, sev in Gujarati, shavige in Kannada, sevalu or semiya in Telugu and semiya in Tamil and Malayalam. Semiya or the vermicelli is used in making a number of dishes especially a popular delicacy called the payasam or kheer, a sweet dessert similar to rice pudding.
To prepare this delicious and simple recipe, firstly cook semiya in 6 cups of water with little salt. When they get soft or cooked drain the excess water off and keep aside. In a pan add little oil and add in chopped onion, ginger paste, garlic paste and sauté till the raw flavors of ginger and garlic are gone then add chopped tomato, green peas, green pepper and fry well.
Add salt to taste. Stir well till the green peas are tender and soft. To this add the cooked semiya and simmer for covering with lid for about 10 to 15 minutes and serve hot with ketchup. Trying this simple recipe hardly takes any time hence do click on the below link for the detailed recipe and prepare this Indian variety of masala noodles (semiya).
I am sure your kids would love eating it for a change.
https://www.vahrehvah.com/masala-semiya-recipe
Apart from India, vermicelli is used in many other countries too. In East Asia, rice vermicelli is often used to describe the thin rice noodles that are popular in China also known as bee hoon in Hokkien, mai fun in Cantonese and bun in Vietnamese. The term vermicelli may also refer to vermicelli made from mung bean, which is translucent when cooked, whereas rice vermicelli turns whitish when cooked.
Mung bean vermicelli is commonly used in Chinese cuisine. Fideo is another type of noodle popular in Mexican and Latin American cuisine often referred as vermicelli. It is commonly used in chicken soup and in sopa seca, a type of side dish. In the United States, vermicelli is usually the pasta found in Rice-A-Roni, a pilaf-style rice-and-pasta side dish.
Vermicelli, called she'reya in Arabic, is used in one of the most common ways of cooking rice in Egypt. The vermicelli is browned by frying with oil or butter, and then rice and water are added. Persian reshteh also resembles vermicelli. Fālūde or faloodeh is a Persian frozen dessert made with thin vermicelli noodles frozen with corn starch, rose water, lime juice, and often ground pistachios.