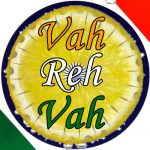 Pumpkin Halwa with Apple is an excellent amalgamation of pumpkin halwa and apple sauce mixed together that pricks your taste buds with bursting flavours. The pumpkin pieces are nicely cooked until soft, pureed and sweetened with sugar, flavoured with wonderful fragrance of cardamom topped with apple sauce flavoured with cinnamon.

This recipe is truly a lip-smacking, mouth-watering, luscious sweet very flavourful to the palate and will surely crave for more. It's a delightful dish for all the sweet toothed lovers. Apple flavoured with cinnamon has a sweet taste, subtle and is an excellent combo of flavours. Cinnamon is also good with pears apart from apples. Cinnamon comes from the aromatic bark of a tree native to China, Sri Lanka. It is traditionally used in gingerbread, chocolate cakes and desserts. Moroccans and Persians often use cinnamon with lamb and chicken curries. In Indian food, cinnamon is paired with cardamom for flavouring rice pilaffs, biryanis etc.

Sweet pumpkin is usually oval or spherical shaped with an intense orange or yellowish orange colour. The pulp is dense with a sweet taste; it is also creamy, buttery and delectable addition to various dishes. Sweet pumpkin is a versatile vegetable that can be used for making a variety of sweet and savoury dishes. Some of the amazing recipes are Sweet pumpkin curry, Pumpkin masala, Pumpkin pudding, Pumpkin fugadh, Chocolate pumpkin, Pumpkin and Apple Risotto etc.

Halwa is a very popular sweet dessert widely prepared in most Indian homes. The fragrance of the dish generally symbolize joy, celebrations and is often made during religious occasions or served as Prasad at temples, gurudwaras etc. There are a variety of halwas that we can prepare such as sooji halwa, pineapple halwa, badam halwa, carrot halwa, maida halwa, lapsi etc. Pumpkin halwa with apple is a very delicious recipe which can be eaten when cold or hot. It's a perfect dish for summers and winters. Both ways, this dish tastes luscious and looks stunning. It's sweet, palatable, creamy and a refreshing dessert.

To prepare this scrumptious and yummy Pumpkin halwa with Apple, firstly cut the red pumpkin into small cubes and pressure cook until cooked and then mash the pumpkin pieces well and keep aside. Add around 2 tbsp of ghee in a hot pan, add 1 cup of nuts (cashew nuts, almonds and raisins), sauté over low heat and once the raisins puff up, add in the mashed pumpkin. Add sugar (as per sweetness desired), mix and cook till all the sugar get dissolved and the mixture becomes thick. Add 1 tsp cardamom powder to the pumpkin mixture and mix well. Switch off the flame.

Take another pan; add a cup of sugar and a cup of apple puree (peel the skin and make the puree). Cook this well. When the sugar gets completely dissolved add a piece of butter and mix. When the butter melts, add small pieces of apple, simmer and cook for around 10 minutes until all the apple pieces become soft. Add a pinch of crushed cinnamon or cinnamon powder and mix. Once the apples are soften then switch off the flame. Take a bowl and spread the apple mixture towards the sides of bowl and put the pineapple halwa in the centre and serve.




Because of its delicious and perfumed taste, this dessert will surely be a highlight when served during functions or get-togethers etc.  Kids would surely love the creaminess, appearance and the aroma that linger around asking for more. Do try this recipe and click on the link below to view the making of this dish:

https://www.vahrehvah.com/popvideo.php?recipe_id=7812

Mostly known for being a part of Halloween decorations or a pie filling, pumpkins are also packed with nutrition and offer a wide range of health benefits. They are a storehouse of vitamins, mineral and other healthy nutrients. Whether it is the pulp or the seeds, pumpkins are great for your health and can offer some incredible benefits. Rich in anti-oxidants and beta-carotene, beta-carotene is a vitamin that can be converted by the body into vitamin A. This helps the body in its process of regeneration, slowing down the aging process. Pumpkin pulp contains vitamins, especially pro-vitamin A, vitamins E and C, salts and minerals, carbon hydrates, and proteins.

Enjoy Cooking!