Every thing about ALU PALAK SAAG | Vahrehvah :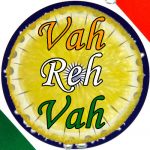 Alu Palak Saag is amazingly a wonderful blend of alu (potato), palak (spinach) and spices cooked together making an excellent dry gravy dish that goes very well with naan, roti, chapatti or rice. The alu palak saag is commonly served hot, topped with ghee (clarified butter).
Alu and Spinach are great vegetables that goes well combined together or can also be cooked on its own or added to other vegetables, meats etc. They are truly explicit vegetables full of nutrition and spinach is one of the secret greens that makes your food rich full of vitamin A and C plus rich in fiber. It is also rich in vitamin C, fiber and carotenoids.
Spinach is a nutritional powerhouse and is recommended by dieticians to eat in any form in our daily meal. There are number of dishes that can be made with spinach which includes palak dal (spinach and lentils stew), palak paneer (spinach and Indian cottage cheese), palak moong dal fry (spinach cooked with moong dal and spices), palak biryani etc.
Most of these dishes are justly healthy and is one of the best ways to give to kids a healthy meal. Kids generally hate eating greens just boiled etc., when mixed with other ingredients and spices; it rightly brings out the flavours and tastes of all ingredients fetching out an amazing dish.
Potatoes in another admired and trendy tuber that most of us love eating by boiling, frying, baked or deep fried. It is one of the exceptional foods that kids love eating avoiding other beautiful and interesting veggies. Potato chips or potato fries are great examples that any kid to adult will love to indulge on. In fact it is interesting to know that potatoes are nutrient-dense which means you receive many nutrients for the amount of calories they have.
The fiber is half soluble, half insoluble, so it helps to keep you regular and helps to lower cholesterol and it also slows down digestion process which helps to keep you full longer. Alu Palak Saag is fairly mild dish compared to some of the other curries. It is packed with flavours and gives a nice little kick as it contains green chillies, garam masala along with ginger and garlic which enhances the taste of the bland spinach.
Saag or sag is spinach or mustard leaf based dish eaten in South Asia with Indian bread such as roti or naan or rice (in Orissa and West Bengal). In north India, Alu palak saag is a very popular dish which is served with naan, chapatti or makki di roti. An authentic saag dish is cooked either with spinach or mustard leaves or other greens along with spices, green chillies and sometimes other ingredients such as paneer.
Saag is more commonly prepared in the states of Haryana, Uttar Pradesh, Punjab especially Sarson ka saag with makki ki roti is the signature dish from Punjab. Alu Palak Saag is a very common dish in Pakistani & Indian cuisine and generally served in most of the dhabas on the highways and restaurants.
For preparing this delicious and scrumptious dish, firstly boil the potatoes, take out the peel and cut into small pieces. Wash and boil spinach and grind to a smooth paste.
Grind onion with ginger and garlic and keep aside. Finely chop onion, tomatoes and green chillies. Heat little oil in a pan or kadai and when the hot becomes hot, add the chopped onions and sauté until soft. Add chopped tomatoes and green chillies and fry.
Add onion, ginger and garlic paste and sauté till the raw flavours are gone. Add the spices, salt, turmeric powder and fry. Then add the garam masala powder.
Add the spinach leaves and the boiled and cut potatoes. Allow this to boil for 5 minutes and take it out of flame. Serve hot with a dollop of butter.
Do try this recipe and enjoy its authentic flavours. Click on the below link for detailed recipe: