Every thing about BRINJAL FRY | Vahrehvah :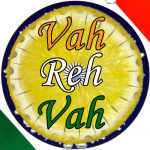 Brinjal fry is an amazing, simple and deliciously fried vegetable cooked with simple and minimal ingredients. It is a great yummy dish which can be serve as a side dish with the main course or else eaten with rice or chapatti or roti.
Brinjal or eggplant a native plant is widely used in Indian cuisine like sambhar, dalma (a dal preparation with vegetable native to Orissa), brinjal chutney, various types of curries that include stuffed brinjal, brinjal and dryfish pahi, brinjal raita, brinjal and potato curry and the Andhra speciality dish called the Gutti Vankaya and Achaar (pickles).
Popularly known as the 'King of Vegetables', brinjals are valued for its delicious taste and owing to its versatile nature it is extensively used both in everyday and festive Indian food. One of the popular delicacies of brinjal is the stuffed one with freshly ground coconut, peanuts and spices masala cooked in oil.
Brinjal or Eggplant is exotic in taste and texture and can be prepared in a variety of different ways. It can be enjoyed by marinating, stuffing, roasting, grilling, fried, in a casserole, stews or on brochettes. Sliced brinjals coated with spiced Bengal gram batter and deep fried is a very popular snack which is commonly called as bhajji. Sliced brinjal absorbs oil like a sponge hence if coated with a nice spicy batter will help in absorbing less oil. Ratatouille is another popular dish made with Eggplant combined with tomatoes and onions.
From Appetizers to entrees, Eggplant is popular around the world, and gives the sophisticated home maker/ chef a chance to create the classic eggplant dishes as well as experiment a wide range of recipes.
Eggplant is perfect for simple, creative, delicious dishes and is also wonderful in salads, soups, main courses and side dishes. Brinjals are easy and fast to cook. From a simple recipe to a rich recipe, brinjal has a unique taste and blends well with the ingredients and complements its taste.
Brinjal fry is a dish without gravy. It is a simple dry fry dish. Brinjal fry can be a plain everyday home made dish to a party dish. This recipe is very simple and just involves slicing the brinjals and frying them well and coated with Kobbari karam podi to give that special zest to the vegetable dish. The process involved in making this simple and yummy Brinjal fry are washing vegetable, chopping and frying and the dish is ready.
For preparing this scrumptious Brinjal fry, firstly wash the brinjals/ eggplants well and cut them into four lengthwise, to three fourths of their length (equal sizes). Heat oil in a wide pan and when it gets hot fry the chopped onions and ginger garlic paste until golden brown.
Then add the eggplant pieces and fry on low heat until they are tender. Finally add salt, kobbari karam podi and fry for another 5 minutes. Serve as a side dish at parties or occasions. Kobbari karam podi could also be used while preparing the aloo fry, okra (bhindi) fry, dondakaaya fry or karela fry in this same method.
Kobbari karam podi is a fantastic spicy masala dry mix powder made with grated dry coconut, red chili powder, cumin seeds and roasted Bengal gram used in various other Indian recipes. Do try this simple and exceptionally delicious dish and enjoy its flavors.
Click on the link for detailed recipe:
https://www.vahrehvah.com/brinjal-fry-2
Podis or dry spice mix powder prepared with a combination of spices, lentils, herbs or leaves are roasted separately in oil or dry roast and ground to make a crumbly powder. There are a variety of dry spice mix powder which is a unique culinary delight of the South Indian cuisine.
Some variety of spice mixes or podis are eaten as accompaniment with South Indian breakfast dishes such as dosas, idlis etc and also mixed directly with hot steamed rice and ghee. Some are used as flavorings to stir fry or dry fry curries.
Almost all traditional South Indian kitchens store at least 2-3 varieties of homemade podis in airtight bottles or containers, as these podis have a shelf life of more than four to eight weeks. Simple to make, aromatic, packed with proteins, easy on the stomach and tasty, the kobbari karam podi has a strong nutty flavor with a subtle spice taste and a hint of sweetness due to the red chillis and coconut.
Eggplant is a very good source of dietary fiber, potassium, manganese, copper and thiamin (vitamin B1). It is also a good source of vitamin B6, folate, magnesium and niacin. Eggplant also contains phytonutrients such as nasunin and chlorogenic acid.