Every thing about CHHURPI SOUP | Vahrehvah :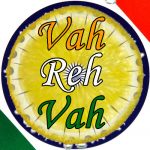 Chhurpi soup is a traditional soup of Sikkim and is widely served during many occasions. Chhurpi is a fermented dairy product prepared from cow or yak milk. It is a traditional cottage cheese which gives a texture of a white soft mass with mild sour taste. This fermented dairy product can also be made from whole milk, skimmed milk or butter milk.
Chhurpi can be used as a snack and its powder is also used as a condiment in soups. Chhurpi is also used in preparing the chhurpi ka achar which is typically a popular pickle. Every religion of India has its own culture and food habits which is unique in their own style. Chhurpi soup is yet another popular soup from the North eastern state of Sikkim.
This hot steaming soup is of a great demand especially during the winter days as it helps in reducing the chilly cold of the winter days. The prominent ingredient in Chhurpi soup is the traditionally made home made Cheese. Chhurpi is a dried smoked cheese eaten in the Eastern Himalayan states.
The Sherpas call it Sherkam. Sherpas (shar means east and pa means people) are an ethnic group from the most mountainous region of Nepal, high in the Himalayas. They migrated from the Kham region in eastern Tibet to Nepal within the last 300 – 400 years. In Bhutan (the Dzongkha language), Chhurpi is called as durukowa or durukho.
Chhurpi is made from the milk of yak or chauri (a hybrid of yak and cattle). Both types are hard and is prepared in the local diary or at homes from a material extracted out of buttermilk called sergem. The sergem is wrapped in cloth, usually jute bags, and pressed hard to get rid of water. Then, it dries out and becomes similar to cheese. Finally, in this cheese-like stage; it is cut into pieces, and hung over the smoke to make it stone hard.
The people of Sikkim Himalayas eat many varieties of wild ferns. Few of the locally called ferns are the sauney nigro, kali ningro etc. Dishes made of wild fern are unique in this region which is mostly mixed with Chhurpi which makes an irresistible dish. Chhurpi Ningro curry is one of the delicacies that are prepared particularly as a household dish.
Normally this is not served in the restaurants. Chhurpi soup is mildly spiced and uses the paanch phoran spice for flavor and taste to the soup. Paanch phoran (five spices) is a unique Bengali (East Indian) spice mix used to season various dishes. It is a blend of five spices and lends a lovely aroma when added to the soup. It is a spice mix powder used in Eastern Indian (Bengali, Assamese, Oriya) and Bangladeshi cuisines.
The five spices typically used in the paanch phoran are fenugreek, nigella seed, cumin seed, radhuni and fennel seed in equal parts. Sometimes celery seed are used in place of radhuni. The paanch phoran spice mix is traditionally used with vegetables, chicken or beef curry, fish, lentils, shukto and pickles.
In preparing the Chhurpi soup, heat little oil in a pan or kadai. Add the paanch phoran and fry. Add chopped onions and fry till it becomes golden brown. Add finely sliced and grated ginger, Tomatoes and seasoned with Chhurpi and add salt to taste. Stir and fry till oil separates.
Finally garnish with fresh coriander leaves on the top. Serve the Chhurpi soup hot with cooked rice. The Tibetan cheese is an important part of Tibetan cuisine. Chura Loenpa (or ser) is the soft cheese curds that resembles the cottage cheese made from buttermilk. Hard cheese is called the chura kampo.
Chhurpi is extra hard cheese made from solidified yoghurt and also found in Sikkim and Nepla. Another type of cheese called the shosha or churul, with a flavor said to resemble Limburger is made form cream and skin of milk. Do try new recipes from other various cuisines and enjoy the taste of their flavors.
Click on the link to get the detailed recipe at: