Every thing about CHOW CHOW KOOTTU | Vahrehvah :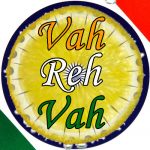 Chow Chow Koottu is a humble and popular dish widely prepared in southern India. Made with white squash or chayote, commonly called as chow chow in south India is a lentil based gravy dish made with a mix of moong dal, chow chow, ground coconut, onion, curry leaves spiced with chilli powder, taste fantastic with hot rotis or chapattis or just with white steamed rice.
Yellow split moong dal is typically added to this recipe giving a smooth, rich taste and creamy texture to this side dish. Chow chow cut into small pieces, cooked along with other spices and dal give a soft and crunchiness to the palate. This is a very simple, delicious and makes a one dish healthy meal.
You can also substitute with other vegetables like bottle gourd, snake gourd, white pumpkin etc. Kootu is a Tamil word which means 'add' i.e. vegetable added with lentils which form the dish, made to a semi-solid in consistency, i.e., less aqueous than sambhar, but more so than dry curries.
Virundhu Sappadu which is a typical Tamil feast comes with a combo of boiled rice, sambar, rasam, curd, poriyal, kootu, appalam, pickle and banana. Generally all koottus are made of some vegetables and lentils. There are many variations of koottu that exist such as vegetable koottu curry, poricha kootu (a kootu made with fried urad dal, fresh coconut and pepper ground together, poricha means fried in Tamil), Cabbage kootu, Appalam kootu, Cauliflower Pal Kootu and Mushroom kootu etc.
Araichivita Kootu is a very special variety of kootu which has a ground (freshly powdered) masala in it; the word araichivita in Tamil literally means 'the one which has been ground and poured.' The ground paste is a mixture of fried urad dhal, gram dhal, dhaniya (coriander seeds) and fresh coconut. The chopped vegetables and the toor dhal are cooked separately.
Then, the ground paste, cooked vegetable and dhal are heated together. Vegetables such as beans and snake gourd are common ingredients in this kootu. Chow Chow or otherwise also known as Bangalore Kathirikai or Bangalore brinjal, is a versatile ingredient that can be added to sambar, made to a gravy curry or stir-fried. This is one vital ingredient that is usually added to the popular and delicious dish from the Karnataka cuisine namely, Bisi bele bhath.
The chow chow koottu is definitely a part of any festive big menu in southern India. It tastes great as a side dish with rice and simple dal. This is a surprisingly quick and economical dish. It is sure to tickle your taste buds. Assemble all the ingredients before you start the actual cooking.
Chow chow is rich in Vitamin C and potassium, and 1 cup counts for around 40 calories. The vegetable in itself is quite tasteless but chow chow bhath and chow chow koottu seem to be quite popular, especially in the Andhra cuisine. The chayote or chow chow or pear squash or vegetable pear belongs to the gourd family along with melons, cucumbers and squash. Chayote is originally native to Mexico.
The main growing regions are Costa Rica and Veracruz, Mexico. Costa Rican chayotes are predominantly exported to the European Union, whereas Veracruz is the main exporter of chayotes to the United States. When cooked, chayote is usually handled like summer squash; it is generally lightly cooked to retain the crisp flavor. Raw chayote may be added to salads or salsas, and it is often marinated with lemon or lime juice.
It can also be eaten straight, although the bland flavor makes this a dubious endeavour. Whether raw or cooked, chayote is a good source of amino acids and vitamin C. The flesh has a fairly bland taste, and a texture is described as a cross between a potato and a cucumber.
Chayote is an important part of traditional diets across Mesoamerica, and can be found in a variety of dishes. For preparing this delectable Chow Chow Koottu, firstly peel the chow chow and cut into pieces. Cut onions and green chillies and keep aside. Mix moong dal and little water. Add turmeric powder to it. Cook the dal in a pressure cooker for 5 minutes. Mix onions, green chillies and chow chow pieces. Pour 1/2 Cup water.
Boil the mixture till chow chow pieces turn soft. Now add turmeric powder and salt. Mix cooked moong dal and add chilli powder. Boil it over medium flame till the mixture turns thick. Keep it aside. Heat the oil in a kadai. Add cumin seeds, green curry leaves and urad dal.
Allow them to splutter. Pour this tempering on the cooked chow chow mixture and stir well. Adorn with grated coconut. Tips: If the kootu is too watery make a paste with rice flour and water and add. You can add a pinch of asafoetida to enhance the flavour and taste. This recipe is a very healthy and nutritious dish. Do try this and click on the below link for detailed recipe:
https://www.vahrehvah.com/chow-chow-koottu-1
Enjoy Cooking!