Every thing about PALAK PACHDI | Vahrehvah :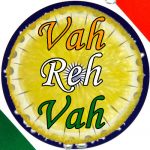 Palak pachadi is a healthy and spicy dish made with spinach leavves that is cooked and ground with roasted jeera or cumin seeds, green chilies and salt. It is generally served as a side dish with a spicy meal. Palak pachadi is a simple and comfort dish that can be quickly and easily prepared as raita using curd with other ingredients. Pachadi in Telugu generally refers to a traditional south Indian side dish which is usually pounded to make a fresh chutney type dish.
The definition of the word 'pachadi' is quite different among different South Indian regions. In the states of kerala and Tamil Nadu, pachadi is a side dish curry similar to the North Indian raita whereas in Andhra Pradesh, pachadi is a fresh spicy pickle and has very low shelf life, a maximum of two or three days. Generally in Andhra Pradesh, fresh pachadi is made of fresh vegetables and is served as an accompaniment for rice, snacks like idli, dosa, and pesarattu.
Many kinds of vegetables and peel of the vegetables are used in making the pachadi such as Tomato Pachadi, Kobari Perugu Pachadi (made with coconut and curd), Cabbage Pachadi, Vankay Tomato Pachadi (made with brinjal and tomato), Kakarakaya Pachadi (made with bittergourd), Gongura Pachadi and many more. Most of these pachadis are very hot and spicy to taste and the vegetables used are more or less raw or sautéed in peanut oil to give a delicious taste.
Palak in Hindi is known as Spinach, a very popular instant energy giving food which is very popularly known by most of the kids as their favorite cartoon Popeye – The Sailor is very fond of spinach showing him gulping can of spinach for instant energy. Apart from the cartoon, spinach is an excellent source of many vitamins and minerals. The health benefits of spinach are numerous and have the ability to help prevent or control diseases and health conditions.
This green leafy vegetable is versatile and can be used in various vegetarian and non-vegetarian dishes. Addition of palak or spinach in the recipe enhances the taste and flavors of the dish and also makes it healthy and nutritious. They are various popularly known recipes cooked with spinach that includes Palak Paneer (Indian cottage cheese in spinach gravy), Palak Chicken (Chicken cooked in spicy spinach curry), Palak Rice (spinach flavored rice), Adraki Palak Tawa Kebab – Gingery Spinach Kabab.
To prepare this fresh Palak pachadi, firstly clean and wash the palak leaves thoroughly. Cook the palak leaves well adding little water. Roast jeera or cumin seeds. In the mixie jar, add the cooked palak leaves, roasted jeera or cumin seeds, green chilies and salt to taste.
Grind all these ingredients. Heat oil in a pan or kadai and when it gets hot, add mustard seeds. When they start to crackle, add the ground mixture and mix well. Remove from fire and then slowly add this mixture to the whisked curd and stir well.
This palak pachadi is healthy and nutritious. This simple and excellent dish goes well with chapatti or hot steamed rice. Palak pachadi is a wonderful variation from the regular raita which is also healthy and tastes great.
To try this recipe, do click on the below link for detailed recipe:
https://www.vahrehvah.com/palak-pachdi
Spinach is an excellent source of Vitamin A, Vitamin B2, Vitamin C, Vitamin B6, Vitamin K, manganese, foliate, magnesium, Iron, Calcium and Potassium. It is a very good source of dietary fiber, copper, protein, phosphorus, zinc and vitamin E. In addition it also has Omega-3 fatty acids, niacin and selenium. Apart from this Spinach is also good for bone health as it contains bone-building nutrients including calcium and magnesium.
Spinach is said to be good for those with heart disease, arthritis, Anemia, Tumors, Constipation, Insomnia, Obesity, Neuritis, High blood pressure, Bronchitis, Colon cancer, Prostate cancer, Breast cancer, Osteoporosis, Dyspepsia and diseases of kidneys, bladder and liver. Cooked spinach is a good source of iron. Iron is a mineral that it particularly important for Women and Children who have increased needs for iron. However, Spinach should be washed very well to remove sand or trace of pesticides.