Every thing about KERALA MEEN PEERA | Vahrehvah :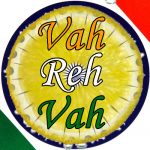 Kerala Meen Peera is a stir fried fish cooked with onions, grated coconut and valanpuli (tamarind). Traditionally in the state of Kerala, the whole small fish variety like kozhuva/ Natholi (Anchovies) and small sardines, mackerel are used to make this preparation. They taste extremely exotic if cooked with the right amount of ingredients.
Fish is an integral part of Kerala cuisine and there are about umpteen variations of preparing Kerala style fish curry. Some use kumdampuli which is also known as Gambooge/ Malabar Tamarind/ Fish Tamarind while others use tamarind or tomatoes.
The cuisine of Kerala is characterized by the use of coconut and any fish curry from Kerala is either cooked with coconut milk or using roasted and ground coconut although one can't imagine Kerala food without chilies, curry leaves mustard seeds, tamarind and hing (asafoetida). Usually coconut oil is the medium for cooking. Seafood is very popular in Kerala and consumed almost in every meal.
Various fish including sardines, mackerel, tuna, rays and shark are eaten, as are crabs, mussles and oysters. Karimeen or fried fish is a very popular dish and the fish curry commonly known as Fish Moilee is generally admired for its exceptional and exotic flavours. Meen Peera (fish peera) is an authentic Keralite delish popular in the Kottayam region, Central Kerala.
The preparation is very similar to thoran, made with fish instead of vegetables, while tamarind (valanpuli or kudampuli) is added for sourness. Traditionally, this dish is made with the small varieties (smelt or white bait) of whole fresh water fish available in Kerala but can also be prepared with tuna or sardine. Kottayam is a beautiful city in the Indian state of Kerala and an important trading centre of spices and commercial crops especially rubber.
This city is bordered by Pathanamthitta district on the south, Alappuzha district on the west, Ernakulam district on the north and Idukki district on the east. The culture of Kottayam is influenced mainly by the large presence of the Syrian Christian community. The cuisine of Kottayam is the same as rest of Kerala, but with a distinct Syrian Christian influence seen in the use of coconut and spices, as well as beef, pork and sea food Keralite Cuisine.
Meen Peera, if cooked with the small variety of dish, is a good source of protein and the fish's bone or meen mullu is so very soft that you can even eat it along with its meat. You can also use raw mango pieces instead of valanpuli or kudampuli for tanginess.
Kudampuli (scientific name: Garcinia cambogia) also known as Gambooge, Malabar Tamarind, Fish Tamarind etc. Is an essential ingredient in all the seafood loving kitchens in Central Kerala, the coastal South Indian state. As the name suggests (Puli = sour in Malayalam), the dried fruit is used as a souring agent in Kerala's famous fish curries and other seafood preparations.
For preparing the Kerala Meen Peera, if you are using small fish, clean the fish well and keep them as whole, after removing the head and tail. If using salmon or tuna chunks keep it as small pieces.Soak the tamarind in water for some time and extract its juice and keep it aside.
In a frying pan add some oil and when hot add mustard seeds. When it splutters add diced onions, green chillies, curry leaves and little turmeric powder and sauté till the onions are translucent. Add ginger paste and fry. Add a cup of water and tamarind juice and allow boiling.
Once it starts boiling, drop in the fish pieces and cook. Let the fish get cooked, add coconut powder and salt to taste. Cook till the excess water dries out. Keep this curry for at least few hours before serving so that the gravy absorbs all flavours.
Tips - Cleaning the fish with crystal salt will remove its unwanted smell. You can even use raw mango pieces / Pacha manga instead of kudampuli. You could also use small prawn instead of small fish to make this dish with the same ingredients. But firstly you need to cook the prawns with small pieces of cocum, salt and water.
Kerala Meen Peera is a sumptuous, mouth-watering delicacy, it's a not- to- be-missed combination with natural flavours erupting out of it liberally, the fish curry is made with ginger paste, onions and green chillies and seasoned with mustard seeds and curry leaves is truly yumm… and divine.
To enjoy this dish, do check the below link for detailed recipe:
https://www.vahrehvah.com/kerala-meen-peera-recipe
Enjoy Cooking!