Every thing about PEAS MASALA | Vahrehvah :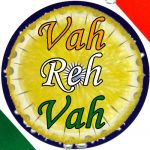 Peas masala or mattar masala is a very simple and popular dish especially from the Punjabi cuisine. This dish is a well known dish usually made in Punjabi dhabas. Peas masala is nicely prepared by fresh peas, nice ripe tomatoes, ginger and garlic paste and spices garnished with freshly chopped coriander leaves. Peas masala is an excellent spicy dish that goes well with any Indian bread and rice variety like jeera rice or pulaos.
There are a variety of popular Punjabi dishes like the green peas masala, dum aloo, chole masala, rajma masala etc which are an all time favorite and are rich in spices and has a special treat for our taste buds. Peas masala is a simple vegetarian dish which gives a freshness and little sweetness from the fresh peas that's used and combined well with spicy flavors. You can also use the frozen peas but the best would be fresh peas.
The peas masala could be served with any kind of Paratha or Naan and can also be eaten anytime during breakfast, lunch or dinner. Most of the Panjabi food are cooked on a slow fire till they turn creamy and then are flavored with aromatic spices and rounded off with malai (cream) to give a rich finish. Fresh Peas belong to the bean family known as Fabaceae and fleshing seeds having a smooth texture and vibrant green color.
The peas are sweet and starchy in taste. There are generally three types of peas that are commonly eaten: garden or green peas (Pisum sativum), snow peas (Pisum sativum var. macrocarpon) and snap peas (Pisum sativum var. macrocarpon ser. cv.). Pea is native to Central Asia and the Middle East. They were apparently consumed in dry form throughout much of their early history. Peas are now grown throughout the world in nearly every climatic zone, and are widely consumed in both fresh and dried form.
Pea is a very versatile bean and can be used along with any other vegetable which includes popular dishes like Aloo mutter, matter pulao, keema mutter, mutter paneer masala and many more. Fresh pea seeds with subtle spices make a great food to pack a lunch box and also taste great with salads.
For preparing the exotic peas masala, firstly chop onions, tomatoes finely and keep aside. In a wide pan, heat oil and when it gets hot, add mustard seeds, cumin seeds, split black gram and fresh curry leaves.
When they crackle add the chopped onions and ginger garlic paste and fry them well until golden brown and crisp. Add chopped tomatoes, turmeric powder, red chilli powder, coriander powder, cumin powder and salt to taste.
Fry all the masala well till it turns brown and thick (fry carefully and do not burn the masala). Now add the green peas, mix and cook for few minutes until the peas become soft and just tender.
Garnish with freshly chopped coriander leaves and serve hot.
Do try this amazing and wonderful recipe and enjoy the taste and flavors of the spices along with peas.
Click on the link for detailed recipe:
Use fresh ripe tomatoes or you can also place tomatoes in the hot water for 3 min, peel its skin and grind it in to a fine puree and add them as few kids do not like tomatoes. If fresh peas not available use can also use the dried form but soak them in water for few hours, boil them and then add them to the gravy. Adding fresh curry leaves at the end is must to get the nice aroma like in dhaba.
Peas masala is an excellent combination side dish with roti, chapatti, naan and is also a adored party dish. Green peas are actually an outstanding phytonutrient source. They are a very good source of immune-supportive vitamin C; bone-building vitamin K and manganese; heart-healthy dietary fiber and folate; and energy-producing thiamin (vitamin B1).
They are also a good source of immune-supportive vitamin A and zinc; energy-producing phosphorus, niacin, and riboflavin (vitamin B2); heart-healthy vitamin B6 and potassium; bone-healthy copper and magnesium; and muscle-building zinc.