Every thing about SAGO RICE JAGGERY PAYASAM | Vahrehvah :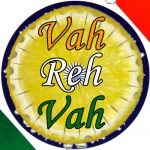 Sago Rice Jaggery Payasam is a wonderful dish, rich in taste and having a honey creamy flavour which makes a refreshing delight to the palate. Payasam is a traditional dessert from south India that is generally prepared during festivals, celebrations and religious functions.
It is also made as Prasad to offer god during religious festivals. This dish is a nice blend of sago (also known as sabudana, javarisi or tapioca pearl), rice cooked in milk and sweetened with a delicious golden velvety jaggery and sugar mix syrup; flavoured with the freshness of cardamom powder and topped with nuts (almonds, cashew nuts and raisins). The dish is a sweet delicacy that is prepared usually on festive occasions; rich in carbohydrates and is very stomach filling.
Sago Rice Jaggery Payasam is an incredible sweet dish slightly similar to the Sabudana Kheer but with a twist as it is made with jaggery, our secret ingredient. Generally sabudana kheer or javarisi payasam is made with just sago, milk, and sugar, garnished with nuts. Jaggery gives an amazing colour; stupendous creamy texture and flavour that would make you crave for more.
This dish is appealing, appetizing served hot, warm or cold and is generally a homely dessert made for any informal occasions and children adore this rich creamy payasam as it gives a nice attractive look, bubbly pearls floating in a creamish golden syrup. Kids love eating it because the pearls give a nice smooth, spongy feeling to the taste buds while eating as kids try biting the pearls and they slide away softly. Wow! A true divine and silky feeling! Payasam is also known as peeyusham in Sanskrit that actually means 'nectar'.
Sago Rice Jaggery payasam is truly one dish which can be called as nectar. The sweetening from the jaggery actually makes all the difference in this recipe. Sago or tapioca pearls are made from the starch extracted from the pith (centre) of the sago palm stems and is used in making of various puddings, gruel or soups.
It is also used for preparing upma dishes. In gruel form, it's a good alternative to carbonated drinks as it gives energy without the added chemicals and artificial sweeteners. According to Indian medicine, sago and rice have a cooling effect on the system; hence sago gruel is given if you have excess bile (caused by excess body heat). Sago or Sabudana along with rice is full of starch or carbohydrates and is great for a quick boost of energy, hence often served in India for breaking fasts during religious festivals.
Sago is extremely low in fat but also low in protein. As its just starch, other than the carbohydrates, nutrition-wise, sago does not contain any minerals or vitamins and has very low amounts of calcium, iron, and fibre. However, you can make up for this by using other ingredients with it, such as milk and nuts.
There are a variety of recipes that we can make with sago that include sabudana upma, sabudana vada, sabudana ki khichadi, sabudana roti and many more. Sago powder is also often used as a thickening agent in gravy dishes. Sago is also boiled, spiced, sun-dried and made into vadiyalu or pappadums.
Jaggery is raw, concentrated unrefined juice of sugar cane without separating the molasses from the crystal. It contains sucrose, invert sugars, moisture and other trace minerals and fibres of the sugar cane plant. In some cases jaggery is made from the sap of the palm tree. It is a natural sweetener made by the concentration of sugarcane juice without the use of any chemical, synthetic additives or preservatives. It is loaded with an enormous wealth of minerals, protein and vitamins.
Jaggery is a versatile ingredient that is used in both sweet and savoury dishes across south Asia. It is generally added to sambar, rasam and lentil soups as the sweetness balances the spicy, salty and sour components. Jaggery is particularly used in Bengali, Maharashtrian, North Karnataka and Gujarati cuisines.
In south India, especially Tamil Nadu, jaggery is added to the popular traditional festival delicacy namely Chakkarai Pongal or Sweet Pongal, which is preparing on the festival of Pongal (harvest festival). Other traditional dishes like Puran poli or Obattu, jaggery lends its sweetness. Jaggery has a religious significance to Hindus all over India and is offered to deities during worship. It is considered auspicious and is also eaten just like that before the commencement of good work or any important new venture.
Apart from adding colour and enriching the dish, jaggery is more importantly having great nutritive and medicinal values. It is recommended as substitute of sugar in your diet. It is an energy food that is said to "purify" blood, regulate the liver function and keep the body healthy.
To prepare this luscious and lip smacking creamy Sago Rice Jaggery Payasam, firstly: Take rice and sago pearls in a bowl and rinse them with water till all the scum is washed away. Drain all the water and put the rice/ sago mixture in a pressure cooker adding about 2 cups of water or just till it covers the rice and sago.
Pressure cook until 2 whistles. The rice and sago should just be cooked and not too soft. Mix in litre milk to the rice and sago mixture and bring to a boil stirring in between in medium to low flame. Cook until the rice and sago becomes soft. In another saucepan, take 2 cups water, add 1 cup sugar and 2 cups jaggery and mix well. Bring this to a boil till you get a nice honey like syrup consistency. Pour this syrup into the rice/ sago mixture and stir continuously till you get a wonderful creamy and soft payasam.
While the payasam in cooking, take another pan or kadai, add 1 tablespoon Ghee and when it gets hot, add few pieces of sliced almonds, broken cashew nuts and lightly roast until they get golden in colour. Add few raisins and immediately switch off the flame. The raisins would nicely bulge into golden balls.
Add this to the payasam and mix well. Finally top it off with some cardamom powder which enhances the taste of the payasam. Sago Rice Jaggery payasam is ready. Serve hot or cold. Note: This kheer tends to thicken as it cools, you can add milk to get the desired consistency. This is an exceptional dish that graces any formal or informal occasions. I am sure that after knowing so much of this dish, you would surely try preparing this recipe out or else you will be missing on the delectable and exotic taste of this dish.
To try, click on the link and get the detailed recipe:
https://www.vahrehvah.com/sago-rice-jaggery-payasam
Enjoy Cooking! After all 'Vahrehvah' is all about inspiring others to cook .