Every thing about SOFT FRIED SHRIMP | Vahrehvah :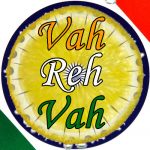 Soft fried shrimp is a delicious and can be served as hors d'oeuvre, entrees or as a main course. It is one of the most delicious seafood dishes. Soft fried shrimp are mildly spiced and crunchy exterior and soft inside. Unlike any other robust style of cooking the soft fried shrimp is very easy to prepare. There are various kinds of dishes that can be prepared with shrimps in different styles according to that particular region.
They taste amazingly delicious when added to soups, curry or the shrimp biryani. You can also enjoy it with pasta or noodles which make it perfect for lunch, dinner or even snacks. Shrimps are delicious with a broad appeal and make an excellent serving as cocktail snack. They are highly nutritious and healthy to eat. Many people hate cooking shrimps or prawns at home thinking that the cleaning process is very laborious, but now days you also get frozen shrimps or prawns in most of the super markets.
When purchasing prawns, you have a choice of buying them fresh or frozen. Both will work just as well in cooking, but frozen prawn will have to take time to defrost and are not be as flavorful as fresh prawn once cooked. They also tend to be tougher after cooking, so when if can get fresh prawns they are the best. Prawns can be cooked in a variety of ways as you would do with other types of seafood. They can be grilled, broiled, fried, or steamed and can be cooked with the shell on or off.
If cooking with frozen prawn, it is important to make sure that they are completely defrosted. This can be done easily by placing the prawn in a waterproof package or wrapping in plastic wrap, and placing in cold water for about an hour. Once defrosted, prawns are ready to cook and should be used immediately.
For preparing the Soft fried Shrimp, firstly remove heads and shells from shrimps without removing the tails. Devein the shrimps and make two or three incisions in the stomach sides of the shrimps to straighten them. In a mixing bowl, put egg whites and whisk until stiff.
Add flour and Katakuriko flour in the egg whites and mix quickly. Dip shrimps in the batter one by one and fry them in 280 degree F hot oil until brown. Serve the fried shrimps with chili sauce or ketchup.
Katakuriko is a white powder without any taste or smell taken from the dogtooth violet plant and used to thicken soups and sauces. Another way of utilising katakuriko is to mix it with spices and lightly sprinkle it over pieces of chicken, shrimps or other ingredients before frying them.
A very versatile foodstuff, katakuriko helps keep the nutrients and the taste of the ingredients in the food. Nowadays, potato starch or corn starch are often used as a substitute for katakuriko, since natural dogtooth violet starch has become very expensive.
Do try this excellent and exotic soft fried shrimp and enjoy the subtle flavors and the crispiness of the shrimp.
Click on the link for the detailed recipe:
https://www.vahrehvah.com/soft-fried-shrimp-1
Shrimp is believed to be the most popular seafood. Raw shrimp has a firm, translucent flesh which is low in calories and saturated fat. This makes it a healthier alternative to other milk proteins. Shrimp comes in a varied range of size and colors, such as pink, gray, brown and yellowish. However, after the shrimps are cooked, their flesh becomes opaque and orange in color. Shrimp is available throughout the year, fresh and frozen.
The nutrient density of this seafood is very high and it is loaded with a variety of vitamins and minerals. Shrimps are an excellent source of low-fat and low-cal protein. Around 23.7 grams of protein is gained from a four-ounce serving of shrimp. This amount of shrimp contains 112 calories and less than a gram of fat. Good quantity of Vitamin D is found in shrimp, which is essential for strong teeth and bones, and also regulates the absorption of calcium and phosphorus, by the body.
Shrimp is loaded with Omega-3 fatty acids, which are essential to guard against the risk of cardiovascular problems, as they reduce the level of cholesterol in blood. The Omega-3 fatty acids present in shrimp also help to avoid blood clotting, prevent the development of rheumatoid arthritis, slow down the development of cancerous tumors and serve to prevent Alzheimer's disease as well.