Every thing about WHITE PUMPKIN FRITTERS | Vahrehvah :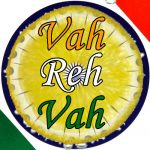 White pumpkin fritters are luscious savory deep fried excellent to be eaten as appetizer or evening snack. A very simple snack prepared with white pumpkin or commonly known as kaddu or lauki in Hindi, which is cut into very small pieces mixed with green chillies and coated with a spicy batter and deep fried into a fritter.
In South Asian countries, a variety of fritters are commonly prepared and sold as snacks in most of the food stalls or tiffin centers. Fritters are extremely popular roadside snack all over India and are commonly known as Pakora (Pakoda) or Bhajji in local parlance. Mirchi bhajji, Onion bhajji, aloo bhajji etc are few of the variety of fritters that are easily available in any small or huge restaurants. Fritters made from yam, sweet potato and banana is also a common snack dish.
In Japanese cuisine, tempura is vegetable or seafood dipped and fried in a light crispy batter and served as a common accompaniment to meals. White pumpkin fritters are delightful, spicy and crunchy exterior and soft inside. Savory and sweet fritters, made with a wide variety of vegetables and fruits, are popular throughout the world.
Fritters are exclusively dough or batter based food stuffs. Pumpkin fritters could either be sweet or savory in taste. The orange pumpkin is used for making the sweet pumpkin fritter which is enjoyable, especially when served warm with crunchy cinnamon sugar. You can almost serve it as desert! White pumpkin is generally used for making the savory variety of fritters which have exotic simple seasoning. They are delicious when fried to a golden brown perfection bursting with flavors.
These delectable fritters have no exception and this easy recipe is a hot favorite with children and adults of any age. They taste well when served with any fresh mint chutney or sauces. In India, white pumpkin is used for preparing the sambar or chutney or the highly demanded favorite dessert usually prepared during many functions and weddings commonly known as the kaddu ka kheer or kaddu ka halwa. White pumpkin is a very versatile vegetable and be one of the best desserts, a side vegetable dish or an appetizer.
Savoury pumpkin fritters are made with the same basic recipe and are the perfect vegetable partner for a spicy lentil dish or served as an unusual appetizer. To prepare the white pumpkin fritters, firstly peel and deseed the pumpkin. Cut the pumpkin into finger sized slices. Sprinkle salt and soda over them and keep aside for 15 minutes. After 15 minutes wash under running water, drain and pat the dry over clean kitchen cloth or paper towel to absorb the water.
Make a batter adding all the flours (corn flour, gram flour and rice flour), salt to taste, chillies and little water. Mix well to form a batter. The batter should coat back of spoon thinly. For deep frying the fritters, heat oil in kadai or pan and when it get hot and smoky add a tbsp of hot oil to batter.
Mix well till smooth. Dip the pumpkin slices, one at a time in the batter and slowly drop it into the hot oil. Put enough pieces in so that they have space to fry evenly. Flip to fry on the other side till they turn light golden and crisp. Drain and place on absorbent paper to remove excess oil. Serve hot with hot sauce or chutney.
The taste and flavor of the white pumpkin fritter is unique and exotic. To make excellent delectable pumpkin fritters buy the right pumpkin. Try not using a pumpkin that is too young as it tends to be rather watery. If you do find that the pumpkin is a bit watery, add a little more flour. The consistency should be firm but not sloppy. Click the link and try this recipe to change the flavor and taste of your snack from the regular bhajjiyas or pakoras that are made:
https://www.vahrehvah.com/white-pumpkin-fritters-recipe
White pumpkin or lauki is usually bottle shaped and its pulp is white and has white seeds entrenched within spongy flesh. It has about 96.1% water, so is light on the stomach and aids digestion. Cooked lauki is cooling, calming, diuretic and anti-bilious. It makes you relax after eating.
If you are on a low calorie diet, suffering from digestive problems, are diabetic or recuperating, then lauki is must for you as it is easily digestible and low in calories. Lauki or bottle gourd holds a valued place in the Indian Ayurvedic medical system as it has many medicinal properties.