Every thing about CHICKEN PAKODA | Vahrehvah :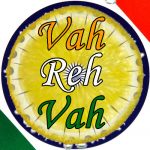 Chicken Pakodas are yummy and delicious appetizers or snacks made with succulent chicken pieces and spices combined together and coated with a spicy batter deep fried to make exotic and exceptionally tasty pakodas.
Chicken pakoda is a traditional starter dish that can be served at kitty parties and feast and is also served as a main meal. It is a versatile Indian fritter, easy to prepare and tasty and delicious to eat. Generally tender chicken pieces are marinated and put in a batter and deep fried as Pakoda. This is an excellent snack, very appetizing and energizing.
Generally pakoda are also known as pakoras or bajji or bhajiyas which is a popular fried snack or fritter found across South Asia. There are a variety of pakodas that can be prepared with onion, eggplant, potato, spinach, plantain, cauliflower, chili or bread or chicken. Few of the popular varieties includes the mirchi bajji, palak pakora (made of spinach), paneer (cottage cheese) pakoda, pyaz (onion) pakoda or aloo (potato) pakora.
These are exceptionally exotic dishes served as snacks or appetizers accompanied with tomato sauce or mint coriander chutney. Chicken pakoda are fantastic alternative snacks to French fries or kebabs and makes your taste buds craving for more. In Britain, pakoras are popular as a fast food snack, available in Indian and Pakistani restaurants to take-out as an alternative to french fries.
Among the Muslim Cape Malays of South Africa, pakoras are known as Dhaltjies, and are usually eaten as an appetizer during Iftar, or as appetizers for weddings, births, or similar occasions. Bhajjis are more popular than Pakoda in southern states of India. Usually the name of the vegetable that is deep fried is suffixed with bajji.
For instance, potato bajji is sliced potato wrapped in batter and deep fried. In such states, pakoda is taken to mean a mix of finely cut onions, green chillies and spices mixed in gram flour. This is rolled into small balls or sprinkled straight in hot oil and fried. These pakodas are very crispy on the outside and medium soft to crispy inside.
Pakoras are popular across Pakistan, where they generally resemble those found in India. They are sometimes served in a yoghurt based curry (salan), as a main dish, pakora kari, rather than as separate snacks. In this case the pakoras are generally doughier and are made of chopped potato, onion and chili mixed into the batter, instead of individual fried vegetable slices.
To prepare the Chicken pakoda, firstly wash the chicken nicely and boil it water, salt and turmeric powder. After cooking the chicken remove the bones from the chicken and put the pieces in a mixing bowl.
Now add the other ingredients (spices) with the chicken and mix thoroughly well. Heat oil in a kadai and when it get hot take a tablespoon of hot oil and mix in the chicken mixture and mix well.
Now deep fry the chicken pakodas in hot oil till they become crispy and golden brown. The chicken pakodas are ready to eat.
Do prepare this amazing and delicious crispy chicken pakodas an impress your family and guest.
Click on the link to get the detailed recipe of the chicken pakoda at:
https://www.vahrehvah.com/chicken-pakoda