Every thing about EGG KURMA | Vahrehvah :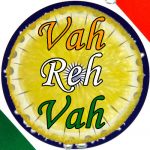 Egg Kurma is a delicious dish made with onion tomato and thick coconut paste base and spices that gives egg kurma its unique flavor and taste. Egg kurma is popular in South Asia or Central Asia. This dish makes a fantastic side dish with biryani or any flavored rice.
Eggs are exceptional foods and can be eaten in various ways. Eggs are available right round the year and make delicious meals on their own. They are essential ingredients in baking excellent and delicious cakes and sauces. Eggs can be either eaten by boiling, half boiled, omelette, scrambled eggs, egg curry, egg biryani and so on……
Egg kurma makes a delicious and comfort dish that can be eaten with naan, roti, chapatti or any flavored rice like jeera rice, biryani, bagara rice etc. Kurma or Korma is a dish that can be made with yoghurt, cream, nut and seed paste or coconut milk which is usually considered a type of curry.
Korma can be either vegetarian or non-vegetarian. Some of the very popular kurma recipes prepared at most of the Indian homes and available at most of the restaurants are Chicken Kurma, Mutton Kurma, Egg Kurma or Vegetable Kurma.
Traditionally the korma originated from the Mughlai cuisine and spread to the modern day India and Pakistan. A classic korma curry is considered as a dish where meat or vegetables are braised with water, stock and yoghurt or cream. There are many techniques and styles of preparing the korma.
The taste of kurma is based on the mixture of spices used like cumin and coriander seeds that gives an excellent lemony flavor to the dish. The onion-tomato gravy base spiced with ginger garlic paste and green chilies makes it flavorful and spicy.
The natural sweetness of coconut makes the kurma soft, creamy, thick and rich. The korma dish can be mildly spiced or fiery as per ones choice and taste. For preparing this delicious and scrumptious Egg kurma, first heat some oil in a pan and when it gets hot add mustard and cumin seeds.
When they crackle, add the chopped onions and green chilies and sauté for about 5 minutes till they become translucent. Then add ginger garlic paste and sauté for another 4 minutes on low fire till the raw flavors are gone. Then add all the masala powders and sauté for 3 to 4 minutes on low fire and then add the tomatoes. Keep stirring and sauté the mixture for 10-15 minutes till the tomatoes are soft and forms thick nice gravy.
Grind the coconut well using a cup of water and add this coconut paste to the curry and stir well keeping on low flame and cook till the curry is well heated and remove from fire. Add freshly chopped coriander leaves and mix well. Transfer the gravy to a serving bowl and arrange the boiled eggs on top and serve hot.
Egg kurma is simple and easy to make. Do try this recipe and enjoy the taste of Egg kurma.
Click on the below link for detailed recipe:
https://www.vahrehvah.com/egg-kurma-indian-recipe
Eggs are the ideal and staple breakfast diet for many people in several cultures since ages.Egg whites are considered as the purest form of protein found in whole food and so high that nutritionists use them as the standard when comparing other whole food proteins. Boiled eggs are the excellent way to keep the most nutrients intact.
Eggs are extremely nutritious and contain a wide variety of essential vitamins and minerals which includes vitamin A good for skin and growth, vitamin D that strengthens bones, vitamin E which protects cells from oxidation, vitamin B1 which helps in proper release of energy from carbohydrates, vitamin B2 that helps release energy from protein and fat, vitamin B6 which promotes the metabolism of protein. Eggs are also a good source of selenium, iodine, protein, molybdenum and phosphorus.