Every thing about RICE UPMA | Vahrehvah :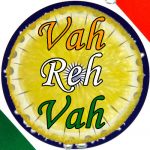 Rice upma is a very popular breakfast item in most of the south Indian homes especially in the state Tamil Nadu. It is commonly known as Arisi upma in Tamil. Rice upma is made with Rice cooked and seasoned with dal, few spices and fresh curry leaves. It tastes extremely good when served hot with any type of chutney.
Rice upma is a unique variety that is similar in making of the basic upma but here we would be using broken rice instead of semolina or Bombay rava. Like many other foods, one should appreciate the humbleness and the simplicity of this dish.
In Karnataka, this dish is popularly known as Akki Uppittu and is served with kara chutney. It is a very simple and easy to prepare dish. Upma is a very well known traditional south Indian dish that is made and available in every Indian home or restaurant all over south India.
Upma is also made in a variety of variations which include Sabudana Upma (upma or khichidi made with sabudana - sago a popular breakfast dish from Maharashtra), Idli Upma, Bread Upma (Upma made from bread), Poha Upma (Upma made with pressed rice), Vegetable Upma Noodles (made with mixed vegetable) and many more.
A basic upma can be made with any one of these ingredients like broken rice, vermicelli, broken wheat, oats, puffed rice and semolina. Almost the making of the upma is same with just some variations in seasoning. Arisi upma or Akki Uppittu is prepared using raw rice or pachaarisi.
The rice is generally broken as rava by turning on the mixie and immediately switching off. The rice should be coarse and not powdered. Rice rava is also easily available in many super markets. Rice is a staple food in south India and most of the meals are rice based.
Rice is used to make a variety of delicious breakfast dishes like idli, dosa, vada, murukku etc. Pressed rice or poha is also used in making tasty snacks like chivda and bhel puri. Cream of Rice is a hot breakfast cereal made from ground rice. The cereal is rather bland but offers a gluten-free alternative to wheat based cereals.
For preparing Rice upma, firstly wash rice and pat them dry with a clean cloth or paper towel. Now grind the rice in mixer till the rice is broken into halves. It should not be grinded very fine and needs to be coarse.
Wash moong dal and keep aside. In a pressure pan, add some oil and when it gets hot, add mustard seeds, channa dal, urad dal, green chilies, fresh curry leaves and asafetida.
Now add pepper powder, coconut, cashew nuts, rice and moong dal. Add water, salt to taste. Now pressure cook as you do for your rice or cook till the rice is done. Mix well again and serve with coconut chutney and sambar.
Rice upma is very simple to prepare and is a healthy meal. Rice provides fast energy and is also readily digestible. It is good for bowel health and is an important source of vitamin B1 and encourages stable blood sugar levels. Normally kids hate upma and there are few elders also who hate eating upma, this is an excellent variety of upma and all will surely like it.
Do click on the below link for detailed recipe:
https://www.vahrehvah.com/rice-upma
The rice-based cream of rice is often a recommended early food for infants and toddlers and for people who can't have wheat or gluten. Cream of Rice is a hot breakfast cereal made from ground rice. The cereal is rather bland but offers a gluten-free alternative to wheat based cereals.