Every thing about KANCHIPURAM IDLI | Vahrehvah :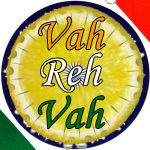 Kanchipuram Idli is a special traditional type of Idli made at Kanchipuram in Tamil Nadu. It is very delicious and easy to prepare. Kanchipuram Idli is slightly different from the usual plain Idli. Kanchipuram Idlis have a distinct taste of cumin seeds, ginger and pepper. Kanchipuram, Kanchi or Kancheepuram is the temple city in Kanchipuram district of Tamil Nadu.
It is also called as 'City of 1000 temples' and is also famous for its hand woven silk sarees. Kanchipuram idli is as popular as the temples in the South Indian town! Being characterised by the spices and the tempering, the traditional version without vegetables is as tempting as this charming variation with carrots, green peas and cashew nuts.
Kanchipuram Idli is mildly spiced traditional idlis and the inclusion of cumin seeds, ginger powder and pepper gives a distinctive flavor to this special and traditional Idli. The Kanchipuram Idlis taste very good with onion chutney. Generally a basic plain idli is bland and white in color but the Kanchipuram Idli is different, looks colorful and seasoning gives an excellent flavor and taste to the Idli.
This traditional Idli is also offered as prasadam in some temples. Kanchipuram Idlis are specially cooked in a big cake or cooked in small deep cups instead of using the standard idli stand. They are healthy and nutritious. Idlis are normally healthy low fat nutritious breakfast commonly available in every South Indian house and restaurants. The steamed Idlis (cakes) are made of fermented batter of Lentils and boiled rice.
It is generally cooked for breakfast almost thrice in a week. They are like pleasing white in color, very light, fluffy and with lots of nutritional goodness. Light and fluffy idlis just melt away in your mouth. They are one of the best diets for old aged, patients and diet freaks.
Kanchipuram Idlis makes a ideal breakfast for children's tiffin box as its easy to pack and taste good. They can also be seasoned with chilli, curry leaves to add more flavor and onions for crunchness and cashew nuts for nuttiness. They also taste exceptionally good with garlic chutney.
To prepare the Kanchipuram Idli, firstly the pre-process is to soak rice for 20 minutes and dry it well. Once it is totally dry, dry grind the rice as fine crystals. Soak urad dal and fenugreek seeds together for 30 minutes (mix the fenugreek seeds well with urad dal while soaking).
For preparing the Idli batter; grind half of the fenugreek urad dal mixture thoroughly (add water while grinding just like you do while grinding for normal idlis). Grind the other half of the fenugreek and urad dal mixture coarsely (add water and grind).
Mix the rice and fenugreek urad dal mixture in a vessel and mix well. Add curd to this mixture and mix well (add as much curd required to make this mixture to a dropping consistency). Add about ¼ teaspoon hing and salt required and mix well.
Close this mixture and keep aside overnight to ferment. In the morning take a kadai and add little oil and some ghee and heat it. Pour this oil-ghee mixture in the batter. Add cumin seeds as much you require so that you can get a couple of seeds in every piece of Idli.
Add the grounded pepper (make sure it has the flavor of pepper). Mix the batter and leave it for another 15 minutes before you make the Idlis with this mixture. Cook like normal idlis. Do try this uniquely flavored and delicious Idlis.
Click on the link for the detailed recipe at:
Generally Idlis are a versatile dish and can be eaten anytime during breakfast, lunch or dinner. It makes up for a simple food or luxurious treat when served with appropriate accompaniments. Kancheepuram Idlis are a trendy version of the ideal basic idli. They are healthy and nutritious to eat, retains its flavor, color and taste. This goes well with sambar or coconut chutney too.
Plain boiled rice can make miracles when combined with other ingredients. It is one of the most important ingredients in making pancakes, sweet and savory snacks and desserts. Plain boiled rice combined with urad dal (white lentils) makes endless delicious dishes like Idli, dosa, appams, uttappams etc. Idlis taste excellent when served with any chutney, gun powder or sambar.