Every thing about PAPAD KI SABZI | Vahrehvah :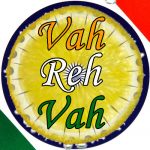 Papad Ki Sabzi is an exceptionally traditional dish from the cuisine of Rajasthan and Gujarat. It is a popular and favourite ethnic food of the vegetarians among the people living in western India. This dish is made from papad which is also commonly known as appadam or pappadam.
Papad Ki Sabzi is a wonderful dish made with roasted papads cooked in spicy gravy. This dish is generally served with rice and can also be eaten with roti or chapatti. The dish is mildly tangy flavour, spiced with some red chilli powder, coriander powder, green chillies and flavoured with little ginger garlic paste.
Yoghurt is added to this for giving a dense to the gravy and tangy flavour. It is an excellent dish that can be made in a jiffy served with some hot cooked rice. It is also a great alternative and delicious dish when fresh vegetables are not available and economical too. Rajasthani food is basically influenced by the food ingredients available in ancient times.
As it's a desert region, hardly fresh vegetable are available, hence use of staple food like bajra, dried lentil and beans are widely used in their cuisine. The baati and churma came into being from the necessity that food should stay for longer duration. Papad, a popular Indian cracker from Northern India is also known by various names in other states in India like Pappadam in Malayalam, Happala in Kannada, Appalam in Tamil, and Appadum in Telugu.
It is a thin, crisp Indian preparation sometimes described as a cracker which can be made in various ways. It is typically served as an accompaniment to a meal in India. It is also eaten as an appetizer or a snack and can be eaten with various toppings such as chopped onions, chutney or other dips and condiments. In some parts of India, it is served as the final item in a meal.
Papad or Papadums are an important part of any South Asian cuisine and the recipe vary from region to region and family to family. They are often made with black gram, jack fruit and tapioca in the coastal Karnataka region and are typically made from flour or paste derived from either lentil, chickpea, black gram (urad flour), rice or potato.
Salt and peanut oil are added to make dough, which can be flavoured with seasonings such as chili (chilli papad), cumin, garlic or black pepper. Sometimes baking soda or Slaked Lime is also added. The dough is shaped into a thin, round flatbread and then dried (traditionally in the sun), and can be cooked by deep frying, roasting over an open flame, toasting, or microwaving, depending on the desired texture.
In most curry houses in the United Kingdom and Australia, papads are served as a starter alongside various dips and usually mango chutney. Papad ki sabzi from Rajasthan is very similar to the Vatha Kulambu or Appalam Kootu from Southern India. You can also add vegetables like brinjal, drumstick, and shallots instead of roasted papads.
For preparing this wonderful Papad ki sabzi, firstly heat ghee in pan and add cumin seeds.When they start to crackle add ginger garlic paste, red chilli powder, coriander powder and turmeric powder.
Fry for 3-4 minutes over medium heat, add chopped ginger and green chillies. Then add the beaten yogurt and fry for another 3 minutes. Add 1 cup of water and bring to a boil. Put the papad pieces into the boiling gravy and lower the flame to a simmer and cook for 6 - 7 minutes.
Season to taste, remembering that papad is already salted. Garnish with fresh coriander. The papad ki sabzi is ready. Serve with hot cooked rice.
To try this recipe, do click on the link below and get the detailed recipe:
https://www.vahrehvah.com/papad-ki-sabzi-recipe
Papad is a versatile ingredient that can be just dry roasted and eaten on its own or garnished with either ghee or white butter. You can also add some freshly chopped tomatoes, onions and coriander leaves mixture with a dash of lemon juice; spread on the roasted and eat. Yummy and delicious!
Enjoy Cooking!