Every thing about SORAKAYA PULUSU WITH GROUNDNUT | Vahrehvah :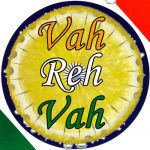 Sorakaya pulusu with groundnut is an excellent dish made with combination of sorakaya or lauki and peanuts cooked together in onion, tomato and spices gravy giving a nutty and spicy flavor. Sorakaya pulusu is a popular South Indian recipe especially from the Andhra cuisine.
Sorakaya (bottle gourd) pieces are cooked in sweet and spicy tamarind sauce making a combination of sweet, spicy and tangy flavors which is generally served with rice. The uniqueness of this dish is the inclusion of peanut and peanut powder that enhances the taste and flavors of the curry.
This dish is simple and fast to cook; letting out its nostalgic flavors lingering around and pricking ones taste buds in temptation to eat more. Sorakaya in Telugu or Lauki in Hindi or Bottle gourd in English is a versatile vegetable and is generally used to make savory and sweet recipes.
You can prepare any course of meal with this gourd which includes fritters, chutney, stir fries, curries, gravies and desserts as well. Some of the most popular dishes that can be made with bottle gourd are Bottle Gourd Doodhi Halva, Bottle Gourd Curry with Sesame Seeds, Bottle Gourd Kofta Curry, Bottle Gourd Kofta Curry, Lazeez Lauki and so on…. They are also added into sambar or pappu charu which is almost prepared every second day in most of the Andhra peoples households.
Bottle gourd or lauki is very light on stomach and has about 90% water content, hence no wonder it cools down the body temperature and aids in digestion. Lauki holds a prestigious place in Indian Ayurvedic medical system and that's why we here our ancestors saying that this vegetable should be included in our daily regular diet. Sorakaya is a low calorie vegetable hence loved by many that this sorakaya pulusu with groundnut dish really packs a punch.
Generally considered a bland and tasteless veggie but a little imagination and creativity can transform it into a delicious dish. To prepare this luscious and yummy Sorakaya pulusu with groundnut, firstly wash sorakaya and cut it into small/ medium size pieces. Add groundnuts in pressure cooker and leave it for about 4 to 5 whistles. Filter water from groundnut and take groundnut separately. Fry small amount of groundnut with oil in pan and remove skin from it and make a coarse powder. Finely cut onions and tomatoes and keep aside.
Take a pan and add some oil. Once the oil get hot, add mustard seeds, curry leaves, chopped onions and tomatoes and fry well. Once onions and tomatoes are fried well, add salt to taste, turmeric powder, coriander powder, red chili powder and add water (about 4-7 glasses). Allow the water to boil well and once water is boiled add the sorakaya pieces and groundnuts together and cook it well. After sorakaya or lauki and groundnuts are cooked well, add coarse groundnut powder, smashes garlic and a very little bit of hing.
Cook it for few more minutes and garnish it with freshly chopped coriander leaves. This dish taste excellent with rice and dosa. Every ingredient like the groundnut powder, spices, garlic, hing carries its distinctive flavors into this dish making the tasteless lauki or sorakaya extremely delicious and the soft, smooth cooked sorakaya just melts into your mouth bursting with flavors. Do try this brilliant recipe and click on the below link for detailed recipe:
https://www.vahrehvah.com/sorakaya-pulusu-with-groundnut-1
Apart from its excellent nutritive benefits, cooked lauki is cooling, calming and acts as diuretic. It plays a very important role in treating urinary disorders. Lauki juice is an excellent remedy for excessive thirst caused by diarrhea, over consumption of fatty or fried foods, and diabetes.
Drink a glass of this juice with a little salt added to it to treat this condition. If you are on a low calorie diet, suffering from digestive problems, are diabetic or convalescing, then lauki is must for you as it is easily digestible and low in calories.