Every thing about VEGETARIAN KABAB | Vahrehvah :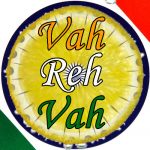 Vegetarian kebab is a simple yet delicious dish using healthy ingredient that is beneficial to health and made with soya bean, channa dal, onion, ginger, garlic, garam masala and other spices. This is completely a vegetarian dish and is egg free too.
Vegetarian kabab is delicious, golden crispy brown on the outside with a soft meaty texture on the inside; they taste and look like very appetizing and delectable. These kabab can be eaten on its own with yummy accompaniments like tomato sauce, mint chutney or sweet chutney.
They can be served as starters or during any parties. The vegetarian kababs are easy to prepare at home as they are shallow fried instead of grilled on the skewers. The vegetarian kabab is high is protein, fiber and many other important vitamins as the main ingredients are Soya beans and channa dal.
Kababs on its own makes a great dish having unique taste. Kababs have a wide variety of meat and vegetarian dishes that originated from Persia and later on adopted by the Middle East and Turkey and now popular all over the world. In India, Kababs generally refers more specifically to shish kabab served on the skewer served wrapped in bread with a salad and a dressing. Vegetarian can make kababs using tofu, paneer, falafel or mixed veggies.
Kababs are popularly available in countries like Iran, Pakistan, India, and Middle East, Central and South Asia and some African countries. Like other ethnic foods brought by travelers, the kababs have become part of everyday cuisine in many countries around the globe. Most kabab preparation in Indian has a distinct taste which is credited to the spices native to the sub-continent. There are many forms of kababs which can be roasted, grilled or shallow fried.
Some of the popular kababs are shami kabab, hara bhara kabab, vegetarian seekh kabab, reshmi kabab, and tikka kabab etc. Soya bean is one of the oldest vegetables around and has been used since thousands of years in eastern countries. Soya, in its basic form is quite tasteless but this blandness and tasteless feature makes it so versatile that it can soak up different flavors and can be made to taste like almost anything you want it to.
Soya beans contain all the essential amino acids and are a complete protein food which is why it is popular with vegetarians. Soya beans are an excellent source of high quality protein, containing all the amino acids found in milk and meat. But unlike animal products - soya is low in saturated fats and is cholesterol free.
It is also rich in soluble fibre and high in the essential omega 3 fats. For preparing this delectable and yummy vegetarian kabab, firstly wash the soya beans and take all the ingredients in a pressure cooker adding little water. Place it on stove and pressure cook over low flame. Once done, open the lid and reduce the water.
Cool it and grind it in a mixie. Heat tablespoon oil and add two onions cut in round shape, three green chilies and some fresh green coriander leaves. Add this to the ground mixture and mix well. Now make kababs and shallow fry until golden brown in color. Garnish with lemon.
These vegetarian kababs are a bit dry hence taste excellent served with a mint chutney or mint coriander chutney, thick curd dip or cheese dip to add to the moisture content. Do try this delicious, healthy and nutritious vegetarian kababs. For the detailed recipe, click on the below link:
https://www.vahrehvah.com/vegetarian-kabab-recipe