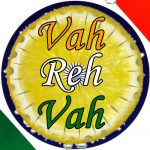 Chilli Mustard Pickle is an incredible pickle made with small pieces of green chillies sautéed in a seasoning of little hing, turmeric powder and fresh crushed mustard powder. This more like an instant pickle that can be served with any type of Bhakri such as jowar ki bhakri, jowar bajre ki bhakri, roti and salads etc.

The green chillies have an excellent piquant punch when combined with mustard powder. Many of us love pickled green chillies and when you really eat this pickle with any meal, it increases the sensitivity of your taste buds giving that spicy kick to the palate. Spicing up meals with green chillies is a good idea to add that spicy and fiery taste to the food. Almost every region of India boasts a chilli variety having its own unique qualities in terms of heat, flavour and colour.

Fresh green chillies have rich colour and with a high degree of capsaicin they exhibit a hot taste whether eaten raw or cooked. Generally the small green coloured vegetable which is also called chili or chili pepper is well known for its hot and pungent flavour. It is famous for the intense bitterness and the amount of heat it produces after consumption. However, recent studies have claimed that the addition of green chilies in foods provide a lot of health benefits. There are a large variety of green chilli which is widely used in Indian, Mexican and Thai dishes to add flavour.

In India, Kashmiri chillies have a deep red colour but are otherwise mild; Andhra chillies are bright in colour and fiery heat are best for pickling, Athana mirch, long and fleshy is famous in Rajasthan for its chillies and is pickled whole favoured mostly by the Marwari community and now we've all heard about the bhut jolokia from Assam that holds the world record for the hottest chilli. There are many versions of making this recipe. This is one good recipe of green chilli pickle and is different from the stuffed green chilli pickle in taste and flavour.  This chilli pickle will be great for all those who can take the hottest of spices.

In India, any meal is incomplete without a spicy pickle and crispy pappadum or papad. There are umpteen types of pickles that we offer such as mango pickle, lemon pickle, amla pickle, etc. Oil and salt act as a preservative to the pickles that help it stay fresh for long. In the state of Rajasthan, stuffed mirchi pickle is a very popular accompaniment that is eaten with plain or stuffed chapatti for their breakfast or lunch. For making a stuffed mirchi pickle, a special kind of chilly is used called the Athana green chillies which are broad and fleshy. You could also make the same using any other chilly which is slightly broad and fleshy. Normally the chillies are pickled whole with a stuffing of various flavourful spices.

Chillies are an important ingredient in almost all curries (vegetables or meat), soup and food recipes. There are a variety of chillies with different colors, sizes and in fresh or dried form. Normally chilli peppers are commonly divided into three groups: Bell peppers, sweet peppers and hot peppers. Capsaicin is the substances that give chili peppers their intensity when ingested or applied topically.  In India, green chillies are extensively used in many varieties of chutneys like the coconut chutney; tomato chutney, coriander green chutney etc. and they are also used in various Indian recipes and curry pastes apart from Thai and Chinese recipes. Chutney is quite similar to the Indian pickle, salsa of Latin America and the European relish.

Most of us are familiar with the heat generated from the green chillies but few know about the health benefits of eating green chillies. Enriched with vitamins, low in cholesterol and fat they are great food with awesome flavour. The intense sweat and heat it generates within the body is linked to the health benefits associated with green chillies, so if you feel the intensity, you know it's healthy.

Green chillies are rich in vitamins and low in fat and cholesterol and are considered as an excellent ingredient that enhances flavor and taste of the food. There are number of ways where one can enjoy the taste of the chillies by using them fresh, dried, ground, canned or pickled. They have got many health benefits as they are rich in vitamin A and C while the dried ones are higher in vitamin A and the fresh higher in vitamin C. The green chillies are also rich in vitamins B and E and a good source of iron and potassium. They are free of fat and cholesterol which helps block the body's absorption of cholesterol while remaining low in calories. Diet experts say that they contain six times the amount of vitamin C as in a single orange. Any kind of pickle in moderation is all right but excess could result in acidity or burning sensation.

To prepare this spicy and sharp Chilli Mustard Pickle, firstly heat about 4 tbsp of oil and when it gets hot, add a pinch of hing, ¼ tsp turmeric powder and mix well. When they get nicely dissolved in the oil, add chopped green chillies and sauté well. Add salt and cook. Do not overcook them. They need to get a nice shine on the skin and tender. Add 1 ½ tbsp crushed yellow mustard powder, mix, reduce the flame, cover the pan and just cook for 1-2 minutes. Finally you can sprinkle a pinch of black salt or half lime juice and serve.




This pickle is best made in small quantities to enjoy the chillies in their crispier state. Serve with any Indian meal, burgers, paranthas, bhakris etc.

https://www.vahrehvah.com/popvideo.php?recipe_id=7788

Enjoy Cooking!