Every thing about BRINJAL OR EGGPLANT | Vahrehvah :
The eggplant is native to India and has been cultivated in southern and eastern Asia since prehistory but appears to have become known to the Western world no earlier than ca. 1500. The first known written record of the plant is found in Qí mín yào shù, an ancient Chinese agricultural treatise completed in 544.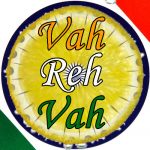 The name eggplant, used in the United States, Australia, New Zealand, and Canada refers to the fact that the fruits of some 18th century European cultivars were yellow or white and resembled goose or hen's eggs.
The name aubergine, used in British English, is an adoption from the French word (derived from Catalan albergínia, from Arabic al-baðinjān from Persian bâdenjân, from Sanskrit vātiga-gama). The word brinjal is derived directly from the Portuguese beringela. Aubergine is known as brinjal in Indian, South African, Malaysian and Singaporean English.
It is a delicate perennial often cultivated as annual. The stem is often spiny. The flowers are white to purple, with a five-lobed corolla and yellow stamens. The fruit is fleshy, has a meaty texture, and is less than 3 centimeters (1.2 in) in diameter on wild plants, but much larger in cultivated forms.
The most widely cultivated varieties (cultivars) in Europe and North America today are elongated ovoid, 12–25 cm wide (4½ to 9 in) and 6–9 cm broad (2 to 4 in) in a dark purple skin. A wide range of shapes, sizes and colors are grown in India and Asia. Chinese varieties are commonly shaped like a narrower, slightly pendulous cucumber, and were sometimes called Japanese eggplants in North America.
The raw fruit has a somewhat bitter taste, but becomes tender when cooked and develops a rich, complex flavor. Salting and then rinsing the sliced fruit (known as "degorging") can soften and remove much of the bitterness though this is often unnecessary. Some modern varieties do not need this treatment, as they are far less bitter.
The fruit is capable of absorbing large amounts of cooking fats and sauces, allowing for very rich dishes, but the salting process will reduce the amount of oil absorbed. The fruit flesh is smooth; as in the related tomato, the numerous seeds are soft and edible along with the rest of the fruit.
The thin skin is also edible, so peeling is not required. Eggplants are very popular all over the world and often stewed as in French ratatouille, the Turkish musakka and Middle Eastern and South Asian dishes. Eggplants are also battered before deep-frying commonly known as bajjis and are served with a sauce made of tahini and tamarind.
It may also be roasted in its skin until charred, so that the pulp can be removed and blended with other ingredients such as lemon, tahini, and garlic, in the Middle Eastern dish baba ghanoush or grilled, mashed and mixed with onions, tomatoes and spices make the Indian dish called the Baingan ka Bhartha or Gojju, similar to Salată de vinete in Romania, while a mix of roasted eggplant, roasted red peppers, chopped onions, tomatoes, mushrooms, carrots, celery and spices is called Zacuscă in Romania or Ajvar in Serbia and Balkans.
The eggplant can also be stuffed with meat, rice, or other fillings and then baked. As a native plant, eggplants are widely used in Indian cuisine, for example in sambhar, dalma (a dal preparation with vegetables, native to Orissa), chutney, curries, and achaar. The eggplant is very versatile and can be used in both everyday and festive Indian food, it is often described (under the name brinjal) as the 'King of Vegetables'.
In one dish, Brinjal is stuffed with ground coconut, peanuts, and masala and then cooked in oil popular known as the Gutti Vankai, a popular Andhra delicacy. The eggplants can also be allergic to few people as few case reports of itchy skin and/or mouth after handling and/or eating eggplant have been reported anecdotally and published in medical journals.
A recent (2008) study of a sample of 741 people in India (where eggplant is commonly consumed) found that nearly 10% reported some allergic symptoms after consuming eggplant, while 1.4% showed symptoms in less than 2 hours. A few proteins and at least one secondary metabolite have been identified as potential allergens.
Cooking eggplant thoroughly seems to preclude reactions in some individuals, but at least one of the allergenic proteins survives the cooking process. Commonly known as the eggplant, brinjal is one of the most easily available and affordable vegetables. In its unripe form, it is a large greenish-whitish vegetable and when ripe, it turns a deep violet.
Brinjal can be cooked in many different ways and provides many essential nutrients that are needed for overall well-being of the body. In fact, one can even take brinjal soup to attain maximum benefits from this vegetable. It is a very good source of potassium and contains a high content of water and fiber.
Brinjal when eaten in a mashed form or as a soup and adding some garlic and asafetida to it helps you get rid of flatulence and adjust the wind humor of the body. Brinjal can also be eaten after being roasted directly on fire. Just peel off the skin, mash it and add some salt in it for flavor and eat it.
It will help cure phlegm, congestion and reduce the formation of gas. In order to increase appetite and digestion, take soup made of mashed brinjal and tomato, along with some salt and pepper. In case you are unable to fall asleep easily, eat a soft brinjal (along with some honey) after baking it directly over fire.
If taken regularly, it may also cure insomnia. The nutritional value of serving 100 grams of brinjal is: Calcium - 525 mg Cholesterol - 16mg Dietary Fiber - 4.9g Iron - 6mg Potassium - 618mg Protein - 8g Saturated Fat - 5.2g Sodium - 62mg Sugars - 11.4g Total Carbohydrates - 17.8g Total Fat - 27.5g Vitamin A - 6.4 mg.