Every thing about GROUNDNUT HALWA | Vahrehvah :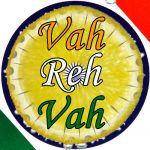 Groundnut halwa, the name of this sweet is so tempting and mouth watering. Everybody love sweets and groundnut halwa is exceptionally a delicious, yummy and nutty Indian delicacy made with groundnut, milk powder, butter, sugar and flavored with cardamom powder and vanilla essence.
Peanuts also commonly known as groundnuts has many uses in Indian cooking which can be eaten raw, used in various recipes, made into solvents and oils, peanut butter, medicines as well as many other uses. Peanuts are often a major ingredients in mixed nuts as they are inexpensive compared to cashew nuts, walnuts and so on.
Groundnuts are used in making various gravy curries especially for kormas and masala gravies which gives a wonderful nutty flavor and enhances the taste of the dish. Groundnuts are also used in various popular confections that include salted peanuts, rich peanut butter cookies, peanut and raisin cookie (made with maida flour and peanuts), peanut butter mysore pak, groundnut chikki and groundnut toffee etc.
Boiled peanut is another popular snack that is fondly eaten by many adding a little salt and chilli powder. Masala groundnuts are a popular cocktail snack. It is also used in a wide variety of other areas, such as cosmetics, nitroglycerin, plastics, dyes and paints. Indian cuisine generally uses roasted, crushed peanuts to give a crunchy body to salads; they are added whole (without pods) to leafy vegetable stews.
Peanut oil is also popular cooking oil used extensively in Indian cuisine. Apart from the peanut oil, most Indians also use mustard and sunflower oil for cooking. Halwas is one of the most delectable Indian delicacies that are prepared during festivals and religious rituals.
Halwa is also prepared as Prasad and distributed to devotees in most temples like the sooji halwa or Sheera. There are a variety of halwas that one can prepare especially nut butter based halwa like Almond (Badam) halwa is a very exotic and luscious Indian delicacy.
For preparing this mouth watering groundnut halwa, firstly remove the coating of the groundnut and grind it coarsely. Dissolve the milk powder in water and add powdered groundnut, sugar and butter.
Keep it on fire and stir continuously. When it becomes thick, add powdered cardamom and vanilla essence. Stir well and pour the batter into a greased vessel before it sets. Allow to cool and cut the halwa into desired shapes.
To try this recipe, do click on the below link for detailed recipe and enjoy the excellent taste of this dish:
https://www.vahrehvah.com/groundnut-halwa
Peanuts are rich in energy and contain many health benefiting nutrients, minerals, antioxidants and vitamins that are essential for optimum health. The nuts are especially rich in mono-saturated fatty acids like oleic acids that help to lower LDL or bad cholesterol and increase HDL or good cholesterol. These nuts are also a good source of dietary proteins with fine quality amino acids that are essential for growth and optimum health.
They are an excellent source of vitamin E. Vitamin E is a powerful lipid soluble antioxidant which helps maintain the integrity of cell membrane of mucus membranes and skin by protecting from harmful oxygen free radicals. The nuts are rich source of minerals like copper, manganese, potassium, calcium, iron, magnesium, zinc, and selenium.