Every thing about PINEAPPLE CURRY | Vahrehvah :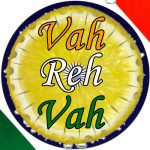 Pineapple curry is a traditional dish from the Sri Lankan cuisine. It is a delightful dish made into a sweet and spicy hot curry. This dish is easy to cook as tinned pineapple is used in this dish. Coconut milk defines this dish firmly as Sri Lankan. Pineapple curry is a delicate dish with amazing aromatic flavors of cinnamon, curry leaves, garlic and spiced with green pepper and freshly ground black mustard cooked in coconut milk.
This dish makes the curry more exceptional and delicious with the addition of Maldives fish. This Sri Lankan delicacy is unusual, colorful and easy dish, a mix of sweet, spicy with tangy pineapple and rich creamy coconut milk making it a great complement to many other curries and stir-fries. The blend of different traditional spices with coconut milk might be a challenge but gives an excellent zing to the pineapple and fish pieces.
You can use fresh pineapple which will taste even better but its fine with canned pineapple too. The dish has a wonderful taste of raw curry powder, few whole spices, green peppers and freshly ground black mustard with coconut milk sauce to hold it all together. Pineapple is a delicious sweet and tangy fruit that has a rich tradition of several crowd pleasing pineapple preparations in Indian cooking.
Pineapples are used in making of Pineapple Halwa, Pineapple kheer, Pineapple Kesari, Ksheera pineapple mango pudding, Pineapple squash etc. Pineapple curry is a balance of all flavors and taste sweet, sour, creamy and spicy which makes this recipe refreshing and hearty dish. The recipe is simple, cooks quickly and it tastes great on its own or when served over rice or chapatti.
Served with rice, this is one of the simplest and most satisfying curries full of flavors and taste simply marvelous. Use of Maldives fish makes the dish delicate and exotic. Maldives fish is a cured tuna fish traditionally produced in Maldives. It is a staple food of the Maldivian and Sri Lankan cuisines. In the past, it was one of the main exports from Maldives to Sri Lanka where it is known as Umbalakaḍa.
Historically, Maldives fish used to be sold in pieces (ari) - a long fillet as hard as a block of wood. Maldives fish is used in a number of Sri Lankan dishes, sometimes retaining its strong flavor as the main ingredient, like in Seeni Sambal, which keeps indefinitely stored in an airtight jar. The process of making Maldives fish produces a by-product called Rihaakuru.
This is made of the stock remnant after the boiling of fish. Many Sri Lankan dishes, especially vegetable curries, include Maldives fish, which acts as a thickening, flavoring and protein component. In other dishes it is used in such small quantities that the flavor is undetectable, adding a certain character to the food. Maldives fish is the Sri Lankan answer to the shrimp pastes and fish sauces of South East Asia.
The procedure in making this luscious and delectable Pineapple curry is to firstly heat oil in a sauce pan and when it gets hot, add crushed ginger and garlic, fresh curry leaves, rampe, cinnamon, sliced onions and green peppers. Keep mixing the ingredients until the onions become translucent and soft.
Add salt, turmeric powder, raw curry powder, ground black mustard and Maldives fish pieces. Mix all the ingredients well and add pineapple pieces. Keep mixing the pineapple pieces until it gets well coated with the spices.
But mix carefully without breaking the fish and pineapple pieces. Reduce heat and allow simmering for few minutes. If using canned pineapple, add ½ of the drained juice. Allow simmering for few more minutes longer and then adding sugar, mix well and adjust salt to taste.
Taste and if necessary add a little lime juice (depends on the pineapple used). Add ¼ cup coconut milk (or fresh milk). Let simmer for a little while and take off from heat. The Pineapple curry is ready to be served. Tip: Cut the pineapple into medium chunks, and warm them through gently, taking care not to overcook them. In this way, as you bite into the pineapple pieces, fresh juice oozes out, delicious and tart.
Do try this excellent and simple dish from the land of Sri Lanka.
Click on the below link for detailed recipe:
https://www.vahrehvah.com/pineapple-curry-recipe
Pineapple curry is definitely a wonderful Southeast Asian concoction. This dish often made with fish which has a distinctly different flavor and taste from the mix of specially made raw curry powder, spices, turmeric, curry leaves and coconut milk. The raw curry powder is specially used in Sri Lankan dishes enhancing the taste of the dish.
It is generally made with a mix of coriander seeds, cumin seeds, fennel seeds, mustard seeds, cinnamon stick, cloves, cardamom pods, dried curry leaves and whole black peppercorns; all spices are heat in a dry pan until aromatic or turn golden brown and ground into a fine powder. This is often stored in airtight container for few months.
Normally Tamil cuisine's distinctive flavors and aroma are achieved by a blend and combination of fresh spices including curry leaves, tamarind, coriander, ginger, garlic, chili, pepper, mustard seeds, cumin seeds, cinnamon, cloves, cardamom, fennel, anise seeds, fenugreek seeds, nutmeg, turmeric powder and coconut. In Sri Lankan cuisine, rice, which is usually consumed daily, can be found at any special occasion; whilst spicy curries are favorite dishes for dinner and lunch. 'Rice and curry' refers to a range of Sri Lankan dishes.