Every thing about THUKPA GYA-THUK NOODLE SOUP | Vahrehvah :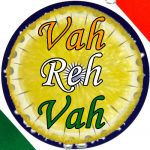 Thukpa Gya-Thuk noodle soup is a very popular Tibetan noodle soup usually served with meat and typically prepared in Tibet, Sikkim, Bhutan, Nepal and also other parts of the world. Thukpa or Gya Thuk is an excellent ideal hot savor soup especially made to beat the cold weather of North Eastern states of India.
Basically made with meat but pure veggies can also be made with just vegetables and noodles. This noodle based soup is very quick to make without over flooding with spices. The taste of the Thukpa soup is well balance with all the pure flavors of the chicken broth along with the other wonderful taste of garlic, green chillies and green onions.
It also makes a filling and balanced appetizer if few pieces of chicken are added in, which would make a great yummy sip before lunch or dinner and gives that extra bit of coziness and warmth to your body to face the chilling cold. The people of Sikkim love and believe in entertaining their guest in the best way by providing them with excellent and delicious food.
Among the most favorite dishes, Thukpa noodle soup is one of the most liked dishes by many. This dish is widely available in many restaurants in the regions like Sikkim, Ladakh, Arunachal Pradesh, Nepal, Bhutan and Tibet. There are numerous varieties of Thupka including Thenthuk, Gyathuk, Pathug and Drethug. The traditional Thukpa/ Gya Thuk, Tibetan style noodles soup is by and large served during special occasions.
The cuisine of Sikkim is unique and one can savor all delicacies of Tibetan, Nepalese and Bhutanese cuisine. Thukpa/ Gya Thuk are traditionally eaten with Steamed Momos (wontons). This is a clear, mildly flavored soup and is served over egg noodles also.
This noodle soup is popular throughout all the Himalayan countries, and there are various variations and preparations in making this noodle soup. The best thing is that Thukpa may be made with or without meat, and may include any number of vegetables.
The Himalayan State of Sikkim has its own culinary culture with specific cuisine and food recipes. The food habits of various ethnic groups residing here have been passed down through the generations and are heavily influenced by the Tibetan cuisine.
The culinary culture of this region reflects mostly on the pattern of food production - so at different altitudes you will find food based around wheat, buckwheat, barley, vegetable, potatoes and soybeans. To prepare this excellent and exotic appetizer, firstly chop the onion, green onions and garlic finely and keep aside. Slit the required number of green chillies and keep aside.
In a wok, heat little oil and fry the chopped onions with garlic and green chillies. When their raw flavors are gone, add minced meat and fry for 10 minutes. Add salt to taste. Then keep aside after cooking. Boil four litres of water vigorously and drop the noodles, boil for 2 minutes stirring occasionally.
Once soft, drain the noodles through a large sieve and run cold water over them to stop them from sticking to each other. Squeeze the water from the noodles and transfer to a serving bowl. Pour hot soup into bowl with noodles. Put fried meat, onion mixture and finely chopped green onion leaves on top of it. Thukpa / Gya Thuk are ready to be served hot.
Do try this low fat nutritious healthy Thukpa/ Gya Thuk noodle soup and enjoy the natural flavors of the Himalayan states. A very simple, mild spicy and quick to prepare soup! Click on the link and check the detailed recipe:
https://www.vahrehvah.com/thukpa-gya-thuk-noodle-soup-recipe
You can add any kinds of meat, usually used are the chicken, pork or beef which are minced and cooked by sautéing along with the onion mixture before adding to the soup. You can also add mushrooms to this soup.