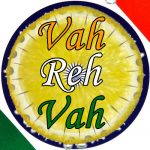 Coconut pancakes are simple to prepare yet very delicious, fluffy and falls apart in your mouth with double the flavours within containing an exotic stuffing made of fresh grated coconut and sugar, flavoured with cardamom powder. Coconut pancakes are one of the special sumptuous breakfast that are traditionally made in Kerala and is a delightful treat for all the kids, young and oldies.
The traditionally prepared Kerala style coconut pancake is commonly known Mutta kuzhalappam or Madakku San (coconut filled crepes) which is also an easy tea time snack. This is an ancient traditional recipe from the cuisine of Kerala and kids would surely love to eat it as a snack. The coconut pancake is generally accompanied with honey or can also be served with maple syrup.
Kerala is considered the land of coconuts and this is actually derived from the Malayalam word 'kera' which means coconut. Coconut is known as one of the wonder-food and is considered a perfect diet as it contains almost all essential nutrients needed by the human body. It is also considered a sacred fruit and holds a very high place in all religious ceremonies.
Coconut pancake is a thin, flat, round cake prepared with a batter and cooked on a hot griddle or frying pan. There are many variations of making a pancake and most pancakes are quick breads. Depending on the region, pancakes may be served at any time of day, with a variety of toppings or fillings including jam, chocolate chips, fruit, syrup or meat.
Archaeological evidence suggests that varieties of pancakes are probably the earliest and most widespread types of cereal food eaten in prehistoric societies whereby dry carbohydrate-rich seed flours mixed with the available protein-rich liquids, usually milk and eggs, were baked on hot stones or in shallow earthenware pots over an open fire to form a nutritious and highly palatable foodstuff.
There are umpteen variations that one can incorporate in making the pancakes. Pancakes are either made sweet or savory. Some of the popular pancakes are Banana pancakes in Asian countries such as Thailand, Cambodia, Vietnam, India and China. Other common Indian pancakes are dosa, appam, uttapam, neer dosa etc. Most of the pithas prepared in Assam are types of pancakes served on occasions such as Bihu.
Coconut meat is a super food and is labeled as the king of foods in some parts of the world because it provides optimal nutrition, promotes, sustains and restores health. Coconut is an integral part of the Kerala culture. From food to religious ceremonies, the coconut finds its remark in every place in the state. They also feature in the local cuisine of the state with their mouth-watering delicacies prepared using coconuts.
Many of the recipes are prepared in coconut oil. Some use the milk of the fruit and others use the flesh of the fruit. Coconut in Kerala is used in various forms. Some of the well-known dishes are coconut chutney or freshly ground coconut masala used in their exotic seafood delicacies like fish moilee etc. Meat from mature coconuts is white, much harder and has a slightly sweet and nutty taste.
As the coconut matures, the meat's fibre and oil increase as well. This level of fibre and oil give the mature meat a healthy probiotic quality that is beneficial for the digestive system. It helps to feed the good bacteria in the intestines and is a powerful germ fighter.The coconut is a tropical fruit that is well-known for its nutritional benefits.
Its meat, juice and oil are popular all over the world due to its delicious taste and abundance of vitamins, minerals and nutrients. Coconut was used by primitive people to treat a number of ailments, and is still recognized today for its nutritious and healing properties. Coconut meat is high in fiber, rich in proteins.
Coconut meat contains lauric acid, which helps fight bacteria from intestinal parasites and wards off countless infections ranging from HIV to the common cold. To prepare this delicious and yummy coconut pancake, firstly take a bowl and add the grated fresh coconut, pinch of salt, sugar to taste, cardamom powder (for flavouring) and mix well and keep aside.
In another bowl, add egg, salt, sugar, cardamom powder, milk and mix well. Add maida (all-purpose flour) and mix well into a thin batter. Using a fork or a whisker, gradually incorporate the flour into the liquid making a smooth batter free of lumps. To make the pancakes, heat a non-stick pan and add some butter into the pan and pour the batter and immediately rotate the pan so that the batter covers the base in a thin layer.
After few minutes, spread the coconut mixture in the centre and allow the batter to set and just begin to brown. Flip the sides of pancake over the coconut mixture remove from the pan. Turn the pancake out onto a plate.
Tip: If the batter is too thick, thin the batter down with adding some additional water.
Coconut pancakes are thin crepes that are made from a loose batter and then filled with coconut and rolled to make beautiful Love Letters. Try out this recipe whenever you want a change from the deep fried oily snacks. Click on the below link and view the making of coconut pancake.
Enjoy Cooking!