Every thing about BADHAL GOBI | Vahrehvah :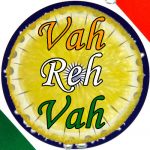 Badhal Gobi is an exotic dish where the cauliflower, peas are cooked in tomato spicy sauce and topped with fresh chhena which makes the dish delicious and lip smacking. This dish is Badhal Gobi because the cooked cauliflowers and green peas are nicely clouded over with fresh white colored chhena in red tomato saucy gravy.
Badhal in Hindi means clouds. This dish is amazing prepared with exotic vegetables like the cauliflower and green peas. The cauliflower is one of the cruciferous vegetables and gives you fantastic health benefits when eaten on a regular basis. Even from a health standpoint, at a minimum, include cruciferous vegetables as part of your diet 2-3 times per week, and make the serving size at least 1-1/2 cups.
Cauliflower is in the same plant family as broccoli, kale, cabbage and collards. Raw cauliflower is firm yet a bit spongy in texture. It has a slightly sulfurous and faintly bitter flavor. The milk, sweet, almost nutty flavor of cauliflower is at its best from December through March when it is in season and most plentiful in the local markets.
As with other vegetable be sure you do not over cook the cauliflower. Healthy Sautéing cauliflower rather than the more traditional methods of boiling or steaming, which makes them waterlogged, mushy and lose much of its flavor. Cut cauliflower florets into quarters and let sit for 5 minutes before cooking.
For great tasting cauliflower add 1 tsp of turmeric when adding the cauliflower to the skillet. Cauliflower traces its ancestry to the wild cabbage, a plant thought to have originated in ancient Asia Minor, which resembled kale or collards more than the vegetable that we now know it to be.
The cauliflower went through many transformations and reappeared in the Mediterranean region, where it has been an important vegetable in Turkey and Italy since at least 600 B.C. It gained popularity in France in the mid-16th century and was subsequently cultivated in Northern Europe and the British Isles.
The United States, France, Italy, India, and China are countries that produce significant amounts of cauliflower. Garden peas are generally available from spring through the beginning of winter. Green peas are bursting with nutrients. They provide good to very good amounts of 8 vitamins, 7 minerals, dietary fiber and protein.
Green peas' supercharged nutritional profile can supercharge your health. Hence to really supercharge you and your family's health, do try preparing this dish.
To prepare this take a pan add oil, add cumin seeds, chopped onions mix well then add salt, ginger garlic paste, sauté it and add turmeric, chilli powder, coriander powder, mix well, now add chopped tomatoes cook in a very slow flame by closing it with a lid.
Remove the lid and add some water mix well now add cauliflower florets and green peas mix well if required add water and cook till cauliflower and peas are tender. Now add the curdled milk and mix very gently, add garam masala powder and switch off the flame lastly garnish with freshly chopped coriander leaves.
An excellent and amazing dish filled with enormous vitamins and nutrients giving an unique tangy and delicious taste.
To prepare this fantastic dish view the making at: https://www.vahrehvah.com/badhal-gobi
Cauliflower is an excellent source of vitamin C, vitamin K, folate and fiber. It is a good source of vitamin B5, vitamin B6, omega-3 fatty acids, and manganese. Additionally, it is a good source of potassium, protein, phosphorus, vitamin B1, vitamin B2, vitamin B3, and magnesium.