Every thing about INDO-CHINESE CORN BHEL | Vahrehvah :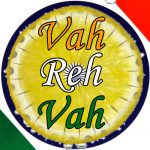 Indo-Chinese Corn Bhel is an excellent variation of our popular Bombay street food namely Bhel Puri which is an extremely and wonderful snack amongst many of us. This recipe is a fusion mix of Indo-Chinese flavours giving a twist to the dish by adding little soy sauce and vinegar to give a sweet and tangy flavour to the Corn Bhel which substitutes the regular tangy and sweet tamarind chutney.
Chaat in Hindi literally means 'to taste or to lick', hence the name. It is the quintessential North Indian street food. Most Chaats are based on fried dough adding various ingredients and sauces to the taste of the customer. The choice of ingredients varies from person to person or from stall to stall.
Chaats are generally tangy, spicy, sweet, salty, crunchy and soft at all times. The chaats are truly yummy and mouth-watering. It's almost a volcano of flavours erupting into your mouth and tingles your taste buds leaving you to grab for more.
Even though there are a variety of Chaat dishes such as Paani Poori, Bhel Puri, Dahi Puri, Papdi Chaat, Sev Puri, Pav Bhaaji, Dahi Bhalla consisting of varied ingredients and sauces but the vital elements are common that includes potato pieces, sev (fried spicy noodles made with Bengal gram flour), chick peas, yogurt and various chutneys to spice the chaat.
Chaat masala is another important ingredient used in almost all chaat dishes along with other spice mixes like amchur powder (dried mango powder), cumin powder, black salt, coriander powder, dried ginger powder, salt, red chilli powder and black pepper powder. Lemon juice and tamarind pulp are generally added for imparting the tangy flavours in the dish.
Generally, a delectable and finger-licking chaat is never complete without these exotic spicy and tangy chutneys: Green chutney (is a combo of mint coriander green chilli chutney), Sweet Sour Chutney (a mix of Tamarind and Dates Chutney), Red Chutney and the Garlic Chutney.
A traditional Bhel Puri from the Street food of Mumbai includes puffed rice, sev, chivda, small pieces of boiled potatoes, finely chopped onions, coriander leaves, tomatoes, green chilies and various spices and chutneys. All these ingredients are well mixed and served with a papdi puri (a deep fried small round and crispy wheat bread) in it which is actually used as a spoon to eat the Bhel.
It's an marvellous mix of sweet, sour, spicy and tangy flavours. Bhel puri is called in different names regional wise such as Bhel Puri, Jhaal Muri, Churi Muri or just Bhel. Bhelpuri was originally a Gujarati fast food and later got emerged with Mumbai culture and became synonymous with Mumbai.
Almost every street in Mumbai has its own Bhelwala with his inimitable blends of chutneys and masalas. The proportions of the various chutneys can be adjusted according to your personal taste. Toast the puffed rice to make bhel crisp before using it to make bhel.
If you store the puffed rice, sev and papadi and refrigerate or freeze the chutneys, you can rustle up a heavy snack in a jiffy for your hungry kids returning from school. To give a twist and explore more flavours into the Bhel Puri making it more healthy and nutritious, this fusion dish would naturally be appropriate to feed your kids a nourishing and wholesome heavy snack.
To prepare this lip-smacking Indo-Chinese Corn Bhel: Take corns and boil in water with salt. Drain water and take it in a big bowl keep aside. In same vessel take oil, saute chopped capsicum, onion, and tomatoes.
To this add vinegar, salt, chilli powder, green chilli, soya sauce and stir fry till the capsicum is tender. Remove it from flame.
Now add this mixture in corns bowl, add finely chopped fresh coriander leaves, chaat masala, haldi rams chiwda (or use homemade chiwda or mixture), lime juice and serve with chips.
If you have papdi, tamarind chutney, chilli garlic sauce, tomato sauce and you can try adding it to enhance the flavours.
Tip: Try using fresh corns from the cob or else canned ones are just fine. Many people love recreating their own flavours into this dish.
Then why so delay, go ahead and click on the link for detailed recipe and get started:
https://www.vahrehvah.com/indo-chinese-corn-bhel-recipe
Corn or maize is one of the most popular cereals in the world. It is rich in phosphorus, magnesium, manganese, zinc, copper, iron, selenium and also has small amounts of potassium. Corn has Vitamin B (Thiamin, Vitamin B6, Niacin, Riboflavin, Folate). It has traces of Vitamin A and Vitamin E. Overall it provides necessary calories for daily metabolism of the body. Corn is good for skin care, boosting nervous system, digestion, and maintaining low cholesterol levels.