Every thing about QUICK EGG CURRY | Vahrehvah :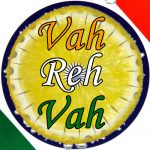 Quick Egg curry is a very simple and easy to cook recipe mainly would be liked by those who love eating non-vegetarian daily. It's fast to prepare and taste delicious. Quick egg curry is easily prepared with eggs, meat masala, fresh curry leaves and spices. It's a dish which can be cooked in a jiffy especially would inspire the the Bachelor style of cooking. Egg is a versatile cooking ingredient.
You can make a number of dishes with eggs that includes the Nargisi kofta, Egg pulusu (a popular delicacy from the Andhra cuisine), Egg burji, Tomato egg curry and not to forget the boiled eggs or the omeletes that we regularly eat for breakfast. There are many people who don't eat meat like eggs and there are few vegetarians also who also eat eggs. The quick egg curry goes well with either chapatti or roti or rice.
There are several different styles of making this egg curry which is likely a North Indian dish in origin and is served as a side dish with roti or rice. Egg curry is popular throughout India and is cooked in different ways as per their regions and spices used. It tastes truly awesome and delectable. A simple way to prepare a general Egg curry with boiled eggs is offered in this recipe.
It is a quick and an ideal main course recipe to be served with rotis or rice, the egg curry has the right blend of masala powder (meat masala available at any supermarket), ground ginger garlic paste and onion. It is a delicious quick egg curry with thick, rich and spicy gravy.
Boiled eggs are a very common breakfast time meal and are a rich source of proteins and vitamins that is healthy to eat unless you have high cholesterol level. Eggs are being eaten in many ways like raw, boiled or cooked in a pan like the scrambled eggs or omelet. Boiling eggs is one of the easiest ways to prepare them and is one of the finest and easiest edible delights.
For preparing this simple yet delicious quick egg curry, first take the eggs and keep aside. Heat oil in a pan and when it gets hot add little mustard seeds. When they crackle add finely chopped onions and stir fry for a minute and then add ginger garlic paste.
Fry onion, ginger garlic paste for another few minutes till the raw flavors are gone. Now add some fresh curry leaves and meat masala and mix well. Stir fry this for another 3 to 4 minutes till the oil separates. Once the masala is fried, add a cup of boiling water and mix well.
Take care not to burn the masala mixture. Add required amount of salt to taste and mix well. Cook for a minute and break the eggs carefully into the boiling curry. Don't stir and let the eggs set just like that and cook for about 2 to 3 minutes.
Once the eggs are cooked stir the curry gently and remove from fire. Finally garnish the egg curry with finely chopped fresh coriander leaves. The quick egg curry is ready to be served. It is a fantastic and simple dish best served with roti, naan or rice.
Do try this bachelor's recipe and enjoy the taste.
Click on the link for detailed recipe at:
Eggs have high nutritional value and contain most of the recognized vitamins with the exception of vitamin C. The egg is a good source of all the B vitamins, plus the fat-soluble vitamin A. It also provides useful amounts of vitamin D, as well as some vitamin E. They contain most of the minerals that the human body requires for health.
Eggs contain only traces of carbohydrate and no dietary fiber. 10.8% of the egg content is fat. The fat of an egg is found almost entirely in the yolk; there is less than 0.05% in the albumen. Approximately 11% of an egg's fatty acids are polyunsaturated, 44% monounsaturated and only 29% saturated.