Every thing about SANTULA | Vahrehvah :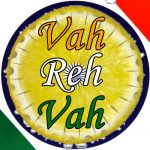 Santula is a popular vegetable dish from the state of Orissa and can be either fried (Bhaja Santula) or boiled (Sijha Santula). Generally vegetables like the potato, brinjal, pumpkin and ladyfingers are used in preparing this dish. They are usually boiled together first and then fried in little oil with diced, onion, garlic and green chillies.
Santula is a well known dish which is almost prepared in every household at least once a week. It's healthy, nutritious and yummy. It's a quick and fast to prepare dish which is served with roti, paratha or even rice. Santula is a traditional dish basically cooked with any seasonal vegetables with less or no oil.
Bhaja Santula is one dish where the vegetables are first boiled and then sautéed in a drop of oil to get a nice flavor. Highly nutrition, fat and cholesterol free and healthy to eat and it contains very less spices, good for patients too. Recipes from the oriya cuisine usually boasts of typically low calorie preparations which are easy to prepare and good to eat. The spices dominantly used are the besara (mustard seeds ground with garlic) and pancha-phutana (mustard, cumin, fennel, fenugreek and black cubmin).
The main course of a traditional oriya meal comprises of rice, dal and various vegetable preparations. The consumption of less oil and spice content invariably makes it a delight for the calorie conscious and those suffering from high blood pressure and flatulence. Orissa cuisine is an amalgamation of affluent usage of spices and local ingredients.
Orissa cuisine encompasses rice, vegetables , Chadchadi, Ghanta, Badichoora, Khichdi, besara, Jeera Pakhala, Aalu Palak Saag are some of the vegetarian dishes and non vegetarian dishes includes Macchojhola, Chicken masala, Chilli Chicken , Mutton curry. Orissa is a place where sea foods like prawns, lobsters, fish and crab are found in abundance. Not only the locales, but the tourists also relish the preparation of sea food like Prawn malai, Machha curry, and Crab kalia and Chilli fish.
Oriya food is spicy and cooked in little or no oil. The magic combination of yoghurt and coconut milk enhances the richness of color and creaminess and make the foods look and taste delicious. Another masala , "Pancha-phutana", a mixture of cumin, fennel, mustard, kalonji, black cumin and fenugreek, is used for seasoning vegetables and dals and Garam masala is used for non vegetarian dishes. For preparing the Santual, cut the vegetables into medium sizes and boil the vegetables in a cooking pot by adding salt to it.
Heat oil in a frying pan and when it get hot, add mustard seeds and when they crackle add chopped onions, grated ginger and chopped garlic cloves. Fry till they turn golden brown and release a nice aroma. Add green chilies and fry for few minutes. Then add the boiled vegetables and stir properly.
Add the boiled milk and simmer the flame for about 2 to 3 minutes. The Santula is ready to be served. It can be served with either rice or chapatti. Santula is also considered a great dish for people on diet and for people suffering from several ailments due to its high vegetable content, absence of hot spices and minimal oil content.
Do try and enjoy the flavor and taste of this dish. Try this out at least once a week to get a healthy serving of vegetables. Click on the link for the detailed recipe:
https://www.vahrehvah.com/santula-recipe
You can always use few more vegetables like drum sticks, okra, papaya, sweet potato/ brinjal/ parwal/raw banana according to ones taste. Remember that if you are using okra add it at the end with tomato or slightly fry the okra pieces and add in the last. Use ghee instead of oil which adds a lovely aroma to the Santula.
You may also skip the milk if one is lactose intolerant. A typical Orissa cuisine incorporates the intake of Saaga, Bhaji, Bhaat, Dal, Besara or Mahura (spiced curry), Fish and Chutney or Khatta. People of Orissa relish Channa Dali which is cooked with coconuts, raisins, dry fruits and spices.
Dalma (mixed lentils with various vegetables) is considered as an energy booster and popular due to its ample nutritional value. Pakhala (rice fermented in water with yoghurt and seasonings), Mitha Bhaat( sweetened rice, mixed with various spices) and Polao (saulty rice with butter, raisins, nuts, vegetables and spices) are some of the well coveted rice preparations.