Every thing about TOMATO BATH WITH SEMOLINA OR SOOJI | Vahrehvah :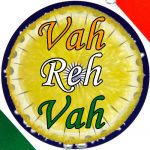 Tomato bath is a popular breakfast made in most of the Indian houses known for its delicious taste and quick cooking process. This dish is very similar to the basic upma with an additional ingredient added which is the Tomato. Normally a basic upma dish does not have tomatoes in it but as tomatoes are added to this dish hence the name Tomato bhath.
Preparing a basic upma or tomato bhath hardly takes about 10 minutes hence this is popularly cooked for breakfast or served during marriage functions or get-togethers as this dish is fast and easy to cook. Tomato bhath made with semolina or sooji or Bombay rava is served with either peanut chutney or coconut chutney. Generally there are many versions of preparing the Tomato Bhath.
It can be made with rice, onions, tomatoes and other spices or with lapsi (broken wheat) cooked in the same way like basic upma combined with tomato pieces, green chillies and curry leaves. This recipe of tomato bhath with semolina is prepared with semolina or Bombay rava or upma rava, green chillies, onions, tomato, garam masala (optional) and fresh curry and coriander leaves.
You can also add fresh chopped veggies like potato, carrot or green peas to make it nutritious and healthy. Kids would love to eat it as it would look colorful too. Tomato bhath is common dish served in most of the restaurants in South India especially Karnataka state. Normally a basic upma gives pale wheat in color whereas tomato bhath is being made with a generous mix of tomato pieces changes to bright orange color as tomatoes dominated the flavor.
Roasted semolina nicely simmered with tomato pieces and green chillies gives a sweet and spicy taste to the dish. A dish that is very easy to prepare and fast to eat. A dish which should be eaten by all tomato fans! Both variations of tomato bhath made with rice or semolina has its own recipe and also has their own distinct flavor. Upma is the most popular and common Indian breakfast dish originated from South India. It is usually made with semolina also called as rava or sooji in India.
There are many ways of preparing the upma. Generally every cook tries to incorporate his own style of variations in flavor and taste while making the upma. The variation is obtained by varying or particular spices being used. Some of the varieties of upma include the rava upma, bread upma, semia upma, khara bhath, poha upma, aval usili, ragi upma, lapsi upma, oats upma or rice upma etc.
To prepare this simple and delicious tomato bhath, firstly dry roast the semolina or sooji rava nicely till you get a nice aroma flowing in the kitchen. Then keep a thick bottomed pan on the stove and add little oil. When it gets hot, add mustard seeds, cumin seeds and when they crackle add urad dal, channa dal, dry red chilies and cashew nuts for tempering.
After they get fried add chopped onions and green chilies. Sauté the onion and green chillies for about 2 minutes and then add evenly chopped vegetables like tomatoes, brinjal, carrot and potatoes. Sauté these veggies for 5 minutes and then add soaked and cooked green peas (not frozen) and water. Allow the water to boil so that the veggies would get cooked.
Add salt to taste. When water starts boiling, add roasted sooji or semolina and keep stirring continuously till it gets cooked. Then switch off the stove and add freshly chopped coriander leaves and ghee to the tomato bhath. Serve hot with any variation of chutney or sauce.
Tip: While adding the semolina to the boiling water, lower the flame and keep adding the semolina little by little to the boiling water to avoid forming lumps. Stir continuously while adding the semolina to the boiling water. Do try this recipe and enjoy the tomato flavor in tomato bhath. This dish is a hot favorite breakfast food originally from South India and can also be eaten for breakfast, brunch or as snack and is also a wholesome meal. Click on the link for the detailed recipe at:
https://www.vahrehvah.com/tomato-bath-with-semolina-or-sooji-or-bombairavva-1
A huge number of variations of Upma are made with whole or refined ground wheat and rice of varied grain size, vermicelli, Durum wheat semolina or pearl sago. A wide range of vegetables may be added, and may be garnished with a variety of beans (raw or sprouted), cashew and peanuts. For a variation called masala upma, sambar masala or garam masala is added along with red chilli powder, instead of green chillies.