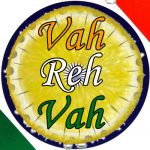 Chowlichi Paan Baaji is a typical and appetizing green leafy dry curry made with cowpeas leaves and amaranth leaves cooked together with spices. This is a very popular Maharashtrian dish and often cooked during season. Green leafy vegetables are one of the most powerful and incredible super-food on the planet. They are considered the powerhouse of a various vitamins, minerals, antioxidants and phytonutrients.
Generally kids hate eating green vegetable hence most of us adds them to lentils or other vegetables to prepare delicious dals or stews or curries. Palak dal is a very popular dish that is almost made in most of our homes. This is an excellent way to provide sufficient health benefits to the kids along with taste and excellent flavour. If they don't eat, then many of us add the greens to paneer, aloo or potatoes etc. Some of the very simple and tasty dishes made with fresh green leafy vegetables are palak paneer, aloo palak, palak moong dal fry, mutton palak, methi chicken, methi chaman etc. Greens can also be added to fresh soups and be eaten.
When given the choice to eat a fresh piece of fruit or a large green salad, most of us would choose the fruit. But while apples and oranges are important to our diets, we also need to make sure we're eating enough greens. This green leafy vegetable baaji is a simple and easy to cook dish, seasoned with mustard, cumin seeds, spiced with green chillies, red chilli pd, garam masala and flavoured with garlic and little hing to give a nice sweet punch. Cooked until soft and tender, the baaji is then garnished with some fresh ground coconut which gives a natural and refreshing sweet taste. Cowpeas (Vigna unguiculata) are one of the several species widely cultivated.
They are one of the most important food legume crops in the semi-arid tropics covering Asia, Africa, southern Europe and Central and South American. Cowpeas are well-adapted to the drier regions of the tropics, where other food legumes do not perform well. The cowpea is an important grain legume and is also an important leaf vegetable in much of Africa and parts of Asia.
Cowpea leaves are produced on some commercial scale in 18 African countries and 7 Asian ones. Often cowpeas are grown for their leaves in high rainfall areas and for seeds in lower rainfall areas. The cowpea leaves are also known as Chawli ka Patta or Chawli bhaaji. They taste extremely good when added to bajre ki roti, kadhi or parathas. It is best to choose best methods of cooking greens to retain colour, flavour and nutrients.
Amaranth leaves are other nutritious greens that are cultivated and consumed in many parts of the world. The amaranth leaves are known by various names regional wise in India. In the state of Uttar Pradesh and Bihar in India, it is called Chaulai and is a popular green leafy vegetable (most green vegetable preparation are referred as saag). It is called Chua in Kumaun area of Uttarakhand, where it is a popular red-green vegetable.
In Karnataka state in India, it is called Harive. It is used to prepare curries like Hulee, palya, Majjigay-hulee and so on. In the state of Kerala, it is called 'Cheera' and is consumed by stir-frying the leaves with spices and red chillies to make 'Cheera Thoran'. In Tamil Nadu State, it is regularly consumed as a favourite dish, where the greens are steamed, and mashed, with light seasoning of salt, red chillis and cumin. It is called keerai masial. In Andhra Pradesh this leaf is added in preparation of a popular dal called thotakura pappu. In Maharashtra, it is called "Shravani Maath" and it is available in both red and white colour.
In Orissa, it is called "Khada saga", it is used to prepare 'Saga Bhaja', in which the leaf is fried with chillies and onions. To prepare this humble and yummy Chowlichi paan baaji, firstly heat oil in a hot pan, add mustard seeds and when they start crackling, add cumin seeds, chopped green chillies and garlic. Add few curry leaves, chopped onions and sauté until the onions are soft. Add hing, turmeric, red chilli powder, and pinch of garam masala powder (optional). Sauté all the spices well, so that they don't get burnt. Add cow pea leaves and amaranth leaves together and mix well. Add little salt and mix.
Cover the pan with a lid and cook the greens for about 5 minutes. After 5 minutes, when the leaves are soft and tender, add chopped tomatoes and mix well. Cook for another 2 minutes and then add freshly ground coconut and mix well and sauté for few minutes and then switch off the flame. Serve as a side dish with rice, roti, chapatti or bhakri
.
Generally many of us tend to eat junk foods with high acidity levels, but eating green leafy veggies help balance our pH levels which help the body maintain a more neutralized balance. Omega-3 essential fatty acids, which are particularly important for optimal brain functioning, are found in some dark greens. The chlorophyll from green plants helps minimize toxins in the blood.
These vegetables also promote colon and heart health. Leafy green vegetables have more nutrition per calorie than any other food. Greens have a rich source of vitamins A, C, E and K as well as several B vitamins. They are rich sources of minerals such as calcium, magnesium, iron and potassium. They are also rich in fiber, extremely low in fat and carbohydrates and provide an excellent source of protein.
The importance of eating green leafy vegetable is equally important unlike eating fruits and vegetables everyday as they provide good amount of mineral and vitamins that others may not. Do try this incredible recipe and gain its health benefits. Click on the below link to watch the making of this recipe:
https://www.vahrehvah.com/chowlichi-paan-baaji
Enjoy Cooking!