Every thing about BANANA CHIPS | Vahrehvah :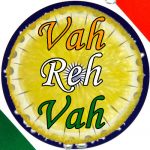 Banana Chips is an excellent all time favorite snacks made with green plantain which are cut into thin slices and deep fried. They are usually produced from the unripe or raw bananas of which slices are deep fried in either sunflower or coconut oil which are then dried and preservative are added so that they can be stored in airtight containers for few months.
There is another variety of making the banana chip which is covered with sugar or honey and have a sweet taste or they can also be fried in oil and spices and have a salty or spicy taste. Banana chips are made from the firmer, starchier fruit variety of the genus Musa commercially known as plantains or cooking bananas.
Kerala (India) is one of the states where it is extensively prepared and is locally known as 'Upperi'. Here in this recipe, the ripe and unripe bananas are used where they are coated with masala or jaggery to form both spicy and sweet variants.
Banana chips or Upperi is an integral part of the traditional Kerala feast meal called Sadya served during weddings and traditional festivals such as Onam. To prepare healthier varieties of banana chips they can also be prepared using the food dehydration. The banana slices which are dehydrated are usually not light brown and leathery but rather are dark yellow and crunchy.
They are very sweet and have an intense banana flavor which is ideally made from bananas that are fully ripe. Generally bananas are the small sweet fruits and plantains are the large fruits. In Kerala, under-ripe plantains are used to make salted and sweet chips.
These deep-fried plantain chips are also quite popular in the southeastern part of Mexico. Similar chips called chifle are made from plantains, the family of fruit that bananas come from. (In tropical Latin American cultures, all bananas are considered plantains, but not all plantains are bananas.)
There are a variety of dishes like raw banana masala curry or the raw banana podimas etc that can be made with raw plantains and the nutritional value of plantain makes it exceptional as is also very healthy in including in a nutritious diet plan. Plantains are one of the healthiest foods in the world for its high nutrient content.
When cooked, the plantain is extremely low in fat, high in fibre and starch. It is very low in cholesterol and salt too. It is also very rich in potassium, and it is commonly prescribed by doctors for people who have low level of potassium in their blood. The potassium in plantain is very good for the heart and helps to prevent hypertension and heart attack. Apart from potassium, it is rich in magnesium and phosphate too.
For preparing this yummy and delicious Banana chips snack, firstly peel off the skin of the large sized plantains and put them in water. Pour sour curd into this water and mix. The purpose is to remove the plantain's serum. Leave this for about half an hour. Strain the excess water off.
Heat oil in a wide pan (preferable an urali) and bring the oil to boil. Slowly, slice the plantains using a chips slicer directly into the hot oil. When it's cooked, sprinkle some salt water and continue stirring.
Turn over the chips to cook on both sides. Once you are sure that the chips are crisp then using a strainer take the chips out and place them on an absorbent paper to drain the excess oil off.
Do try this wonderful snack recipe and enjoy the taste. Click on the link for detailed recipe at:
https://www.vahrehvah.com/banana-chips-recipe
Chips fried in coconut oil and sprinkled with salt, called upperi or kaya varuthathu are a popular snack in the southwestern Indian state of Kerala. The chips are typically labeled "plantain chips" when they are made of green plantains that taste starchy, like potato chips.
Plantain chips are also a popular treat in Jamaica, Ghana, Nigeria (where it is called ipekere by the Yorubas), and other countries such as Guatemala, El Salvador, Haiti, Puerto Rico, Mexico, Belize, Colombia, Cuba, Honduras, Ecuador, Guyana, India, the United States and Peru. They are also popular in other Caribbean communities.
Green raw plantains are a good source of vitamins A, B6, and C which helps maintain vision, good skin, and build immunity against diseases. Cooked unripe plantain is very good for diabetics, as it contains complex carbohydrate that is slowly released over time. They are also very low in sugar.
The carbohydrate in the green unripe plantain is stored as a complex starch, slowly released after cooking and it is a good inclusion in a diabetic diet. A diet of green plantain is filling, and can also be a good inclusion in a weight loss diet plan. No wonder the nutritional value of plantain is unsurpassed.