Every thing about DOODHI PACHADI | Vahrehvah :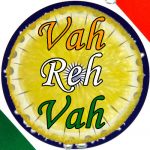 Doodhi pachadi is delicious and freshly grounded chutney of Bottle gourd and spices. Bottle gourd is commonly known as doodhi or kaddu in Hindi, sorakaya or anapakaya in Telugu and belongs to the squash family. In Indian cooking, it is used in making curries, gravies, fresh chutneys or desserts like doodhi halwa or kaddu ka kheer made with this vegetable.
Bottle gourd is a common vegetable in India and derives its name from it s shape and use. In the olden ages, the dried bottle gourd was used as containers to store water etc. It is very nutritious vegetable rich in mineral, iron, protein and fiber. Pachadi in Telugu or in south Indian language means a traditional south Indian side dish which refers to food which is freshly ground or pounded.
Pachadi could also be defined differently in South Indian regions as Pachadi in Tamil Nadu and Kerala that means a side-dish curry similar to the north Indian Raita and in Andhra Pradesh, Pachadi means a fresh pickle that is having a low shelf life, a maximum of 2 to 3 days. It is made of fresh vegetables and is served as an accompaniment for rice, snacks like idli, dosa, pesarattu.
The vegetables can include kind and sometimes the peel of the vegetable is also used in preparing of the pachadi, for e.g the peel of Ridged Gourd knows as beerapottu pachadi in Telugu. These pachadi are very hot and spicy to taste. The vegetables used are more or less raw or sautéed in peanut oil to give a delicious taste.
Pachadi is eaten fresh and typically made of finely chopped and boiled vegetables with coconut, green or red chilies and tempered in oil with mustard seeds, ginger and curry leaves in states of Tamil Nadu and Kerala. Curd/yoghurt based pachadi can be made of any vegetable, although cucumbers, squash, mango, bitter gourd or pineapple are common.
Pachadi is commonly eaten with rice and a lentil curry. In Andhra Pradesh, Ugadi pachadi is a festive delicacy which is a must to be prepared on the day of Ugadi festival. It is a concoction of fresh neem blossoms, jaggery, salt, tamarind juice, red chilli powder and raw green mango pieces. It is also added to the popular and regular dish of day in every Andhra household known as the Pappu Chaaru.
Bottle gourd being believed to be originated in Africa is one of the earliest vegetables cultivated by man. It grows in humid weather of India, Sri Lanka and other tropical countries. Any curry or chutney made with sorakaya is very beneficial to health as it is low in fat and cholesterol yet high in dietary fibre. It contains 96% water and 100gm of it contains around 12 Kcal.
To prepare the pachadi with Bottle gourd, firstly wash and peel the skin of the tender gourd. Dice them into pieces. Chop ginger, slit few green chillies according to spiciness to require and slice onions. Cook all the ingredients with just enough water to cook the vegetables.
Remove from fire and add beaten curd and slat according to taste. Heat oil in a kadai and add mustard seeds, curry leaves, sliced onions and whole dry red chillies.
When the mustard seeds crackle pour over the cooked gourd and curd mixture and mix well. The Doodhi (bottle gourd) pachadi is ready to be served. Serve with hot rice or roti, chapatti etc.
Do prepare this yummy fresh pachadi and obtain the medicinal properties and nutritional values of Bottle gourd.
For details click on the link and grab the recipe:
https://www.vahrehvah.com/doodhi-pachadi-recipe
You can also try your creativity and innovative ideas and prepare this recipe in different variations too using different other vegetables like cucumbers, dosakaya etc. Usually in most of the household pachadis or chutneys are made with the left over vegetables which are small in portion.
Undoubtedly most of us hate when our mom force us to have bottle gourd or gheeya or lauki in our platter! But you will be surprised to know that this vegetable might look uninspiring to eat but is a fantastic food item for all ages. The bottle gourd is a storehouse of nutrients and well used in Ayurveda and Unani treatment. Bottle gourd is great source of dietary fibre, vitamin C and B. also it is one of the richest sources of iron.
Bottle gourd is low in fat content and cholesterol. Regular intake of bottle gourd can help in soothing your body's nervous system and in rejuvenating your entire body systems. It helps in treating ulcers, acidity, insanity, epilepsy and indigestion. Bottle gourd also has the capacity to cure disorders like toothaches, jaundice and inflammation of kidneys. Regular intake of bottle gourd also helps in providing flawless and radiant skin.