Every thing about DRUMSTICK PICKLE, chicken drumstick recipes,drumstick recipes,chicken drumstick recipe,drumstick recipe :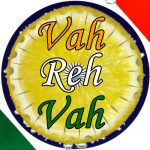 Drumstick is popular tree found at most of our backyards. A very common tree found all along at villages, town and cities too. It is one of the yummiest vegetables used in various recipes. Drumsticks are extensively used in preparing the very popular south India dish called the sambar.
Drumstick is rich in vitamins, particularly vitamin A, used as a natural antibiotic, anti-fungal, anti-tubercular, and externally for leg spasms. An excellent tree that bears drumsticks every year long even without anyone taking care of the tree and every part of the tree has numerous benefits.
Drumstick is a well-liked vegetable and is widely used in vegetable curries, sambar and rural folk use drumstick leaves for a variety of purposes from making curries to using as a natural antibiotic, anti-fungal to getting rid of leg spasms and ankle sprains.
Drumstick leaf curry is a frequent dish for pregnant and lactating women for its high iron and Vitamin A content. Number of drumsticks dangling on the drumstick tree is commonly found in each and every back yard at many houses.
Drumstick is a universal vegetable used in Indian cooking mainly for its nutrition and the substantial amount of fiber it contains. The drumstick pickle appears unusual and daunting. It is also very tasty and they have an amazing pungent flavor as it is marinated and blended well with hot spices and tamarind juice.
The recipe is unique and the marinated drumstick pieces taste luscious and juicy as you munch or part the drumstick pieces. The more number of days the drumstick pieces are marinated the more aromatic and flavorful the pickle becomes that makes you lick your fingers while eating the drumstick pickle.
The drumstick pickle is quite very simple and easy to make. To prepare this exotic and juicy drumstick pickle, firstly wash the drumsticks and wipe them dry thoroughly. Scrape the hard layer slightly. Cut them into small pieces (approx. about 2" sized pieces).
Heat a cup of oil in a wok and add the drumstick pieces and fry them for few minutes. Add the tamarind juice mix and fry. Remove and keep aside. Take a mixing bowl and add the required amount of red chilli powder, salt to taste mustard powder and add a cup of oil to it.
Mix all the ingredients thoroughly and then mix the drumstick pieces into the bowl. Transfer this into a sterilized glass bottle or an earthenware jar and close the lid. Cover the jar with a muslin cloth and keep it in a dry and safe place.
Stir the contents of the jar with a dry spoon or ladle (Pickles should be kept always away from moisture) for few days, at least once a day because all the spices will mix together with drumstick pieces. Check for taste and add oil or salt if necessary.
Pickle will be ready to eat after 4 weeks. Mix and enjoy this spicy and tangy pickle with hot cooked rice and ghee (clarified butter). Do prepare this luscious drumstick pickle and enjoy the succulent taste of the drumstick pieces blended with spices.
The taste is truly heavenly and spicy red hot to look at. Click onto the link to get the complete recipe at:
https://www.vahrehvah.com/drumstic-pickle-recipe
Apart from the drumstick pods, the leaves and the small white flowers of the drumstick tree are also used for preparing various curries. The drumstick pods are rich in Vitamin A, B1, B2, B3, C, and minerals like calcium, iron, phosphorus, magnesium and acrotene.
The leaves can be used to help with ailments, including infections, respiratory and digestive disorders and skin blemishes. The uses of drumstick are many and apart from the various culinary uses, the plant also serves as a tonic, digestive, diuretic, aphrodisiac, and anti-inflammatory.