Every thing about OATS PALAK ROTI | Vahrehvah :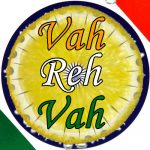 Oats palak roti is an exceptional dish prepared with the combination of oats, spinach and wheat flour. Oats palak roti is a very healthy and nutritious dish and one of the best and tasty ways of eating the greens. Oats palak roti is another healthy variation of paratha apart from the other nutritious parathas/ rotis like methi roti, onion roti, palak paratha, stuffed panner paratha, phoolgobi roti aur methi ki roti, aloo paratha and many more names in the list to continue. It is a perfect and ideal food for kids to take for school.
It is also an easy food to carry to office or picnic. Oats palak roti can be eaten at breakfast, lunch and dinner. It tastes excellent when served with pickle, any gravy curry or yoghurt. Paratha also commonly known as parantha is an Indian flat bread originated in the Indian subcontinent. It is an amalgamation of the words parat and atta which literally means layers of cooked flour. Paratha is one of the most popular unleavened flat breads in the Indian, Pakistani and Bengali cuisines that is made by pan frying whole wheat flour on a tava.
Parathas are generally stuffed with vegetables such as boiled potatoes, leafy vegetables, radish, cauliflower (gobi paratha) or paneer (South Asian cheese). Parathas can be made of any shape like round, heptagonal, square or triangular. There are two ways of making the parathas, in the former one the stuffing is mixed with the kneaded flour and the paratha is prepared as roti whereas in the latter the peda (ball of kneaded flour) is flattened into a circle and the stuffing is kept in the middle and the flatbread is closed around the stuffing like an envelope.
The former type of paratha is generally little thick of the roti while the latter has discernible soft layers and if one opens the crispier shell layers can be seen. Oats Palak roti is more like the former type of paratha roti where all the ingredients like the oats, spinach and salt are mixed to the wheat flour and kneaded into a soft dough and later fried to a chapatti or roti. It is very tasty and easy to prepare and cooks faster. Oats Palak roti can also be eaten simply with a blob of butter spread on top or with chutney, a spicy sauce made from yoghurt and fresh herbs.
Any roti, chapatti or paratha is generally best served with pickles and yoghurt or thick spicy curries of vegetables or meat. Few also like to roll up the roti and eat it with tea. To prepare the Oats palak roti, wash the palak leaves thoroughly in warm water and chop them finely.
In a bowl mix the oats, wheat flour, chopped spinach leaves, salt and mix all these ingredients well adding little by little water to form a chapatti dough. Add little oil to the mixture and knead well. Knead the dough until it is smooth and allow the dough to rest for about 2 hours covering the dough.
After 2 hours divide the dough into 10 equal pieces and roll each ball with a rolling pin until they form a thin roti or chapatti. Heat a skillet or tava and when it gets it gets hot put the roti and fry it on both sides till it gets cooked or fried. The Oats palak roti is ready to be served.
Oats palak roti is an amazing dish containing all the vitamins, nutrients and minerals. All foods contain some sort of nutrient like carbohydrate, fat or protein, The role of the vitamins and minerals is to accelerate the production of enzymes in the body and thus help in the breakdown of the food we eat.
Hence in order to ensure good and nutritious health, one need to eat the right food punched with all essential vitamins and nutrients and less calories and fat. Oats palak roti is an exceptionally dish low in fat and calories and makes a perfect dish even for all those obese people who are desperate to lose weight.
Oats palak roti is good to eat even after few hours or else you can also make the dourgh and keep in the fridge for a day or two and make the roti whenever you want. Do try this yummy recipe and click on the link for the detailed recipe at:
https://www.vahrehvah.com/oats-palak-roti-recipe
Oats is a dietary fiber rich food capable of increasing the body's metabolism. There are number of recipe that be made with oats which includes the Oats Uthappa, Magic oats porridge or Oat mill dosa. You can also add a cup of oatmeal flakes with a little bit of turmeric, salt, coriander powder, cardamom powder, cinnamon powder is mixed with a cup of milk and heated for a couple of minutes.(you can make the spices and use the readymade mix). Let it thicken to the desired consistency.
Top the mixture with fresh fruits, yogurt, nuts anything you like and you have a high-powered nutritious breakfast with not too many calories in it.